Quays Culture's Programme Manager, Laura, and Producer, Lucy, recently visited Sweden for the Lights in Alingsas festival. Here Laura gives us an insight into their weekend, highlighting the importance of community spirit in making this event magical:
As the dark nights of Autumn crept up on us, Lucy and I ventured to the beautiful town of Alingsas in Sweden for their annual light festival 'Lights in Alingsas'. Running from 30th September-6th November, the festival transforms the cold, dark evenings into warm, vibrant and magical spaces right through into the winter months. Running since 2000 and attracting more than 85,000 visitors each year, the festival prides itself on being Northern Europe's largest lighting workshop in public spaces. The fascinating thing is that the lighting designers invited to take part only gather in the town 6 days before the festival opens, working with 60 international students for one practical workshop. From this, they transform the landscape and create unique environments for the public to enjoy. As they say 'from idea to reality in six days'. Quite a feat!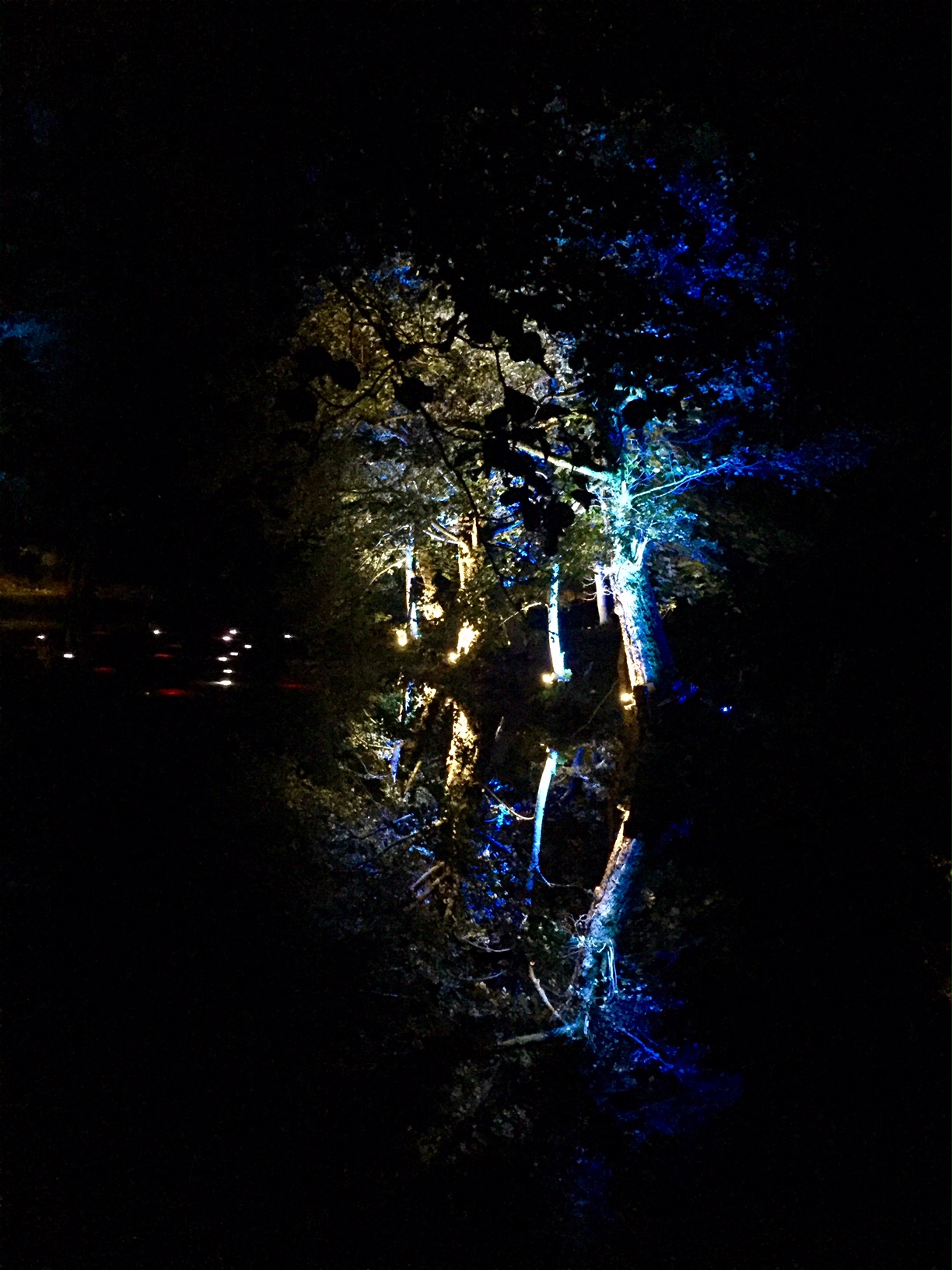 The result is beautiful architectural lighting, which highlights and enhances the outdoor spaces in Alingsas, from the woodlands, to the churches and lakes. The focus is on lighting design as opposed to physical artworks in the spaces, which is a wonderful experience for the visitor to explore the town and also for the residents who can make use of the outdoor spaces even after sunset.
The town are evidently very proud of the festival and of their spaces, and their support and delight is evident not only in their attendance (it feels like the whole town is out!) but also in the nature of the opening of the festival, which takes the form of a music, dance and light extravaganza performed by students from the local Alstromer Senior High School. The community spirit was quite incredible and the atmosphere reflected this. A warm welcome to a beautiful town – what a start to the Autumn season!