Please see details below on the programme of activity for Lightwaves 2019.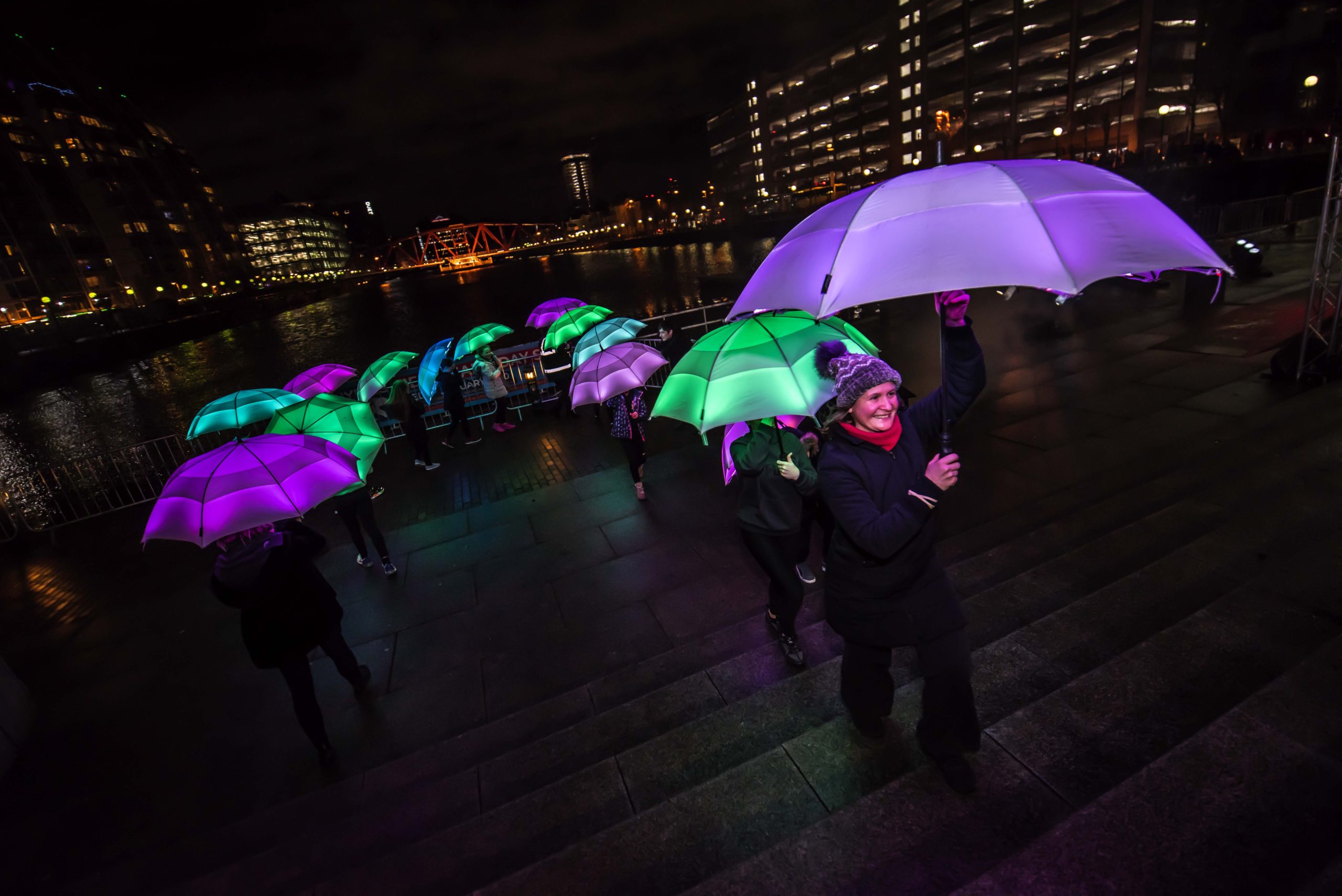 The Umbrella Project from Cirque Bijou
The Umbrella Project from Cirque Bijou marked the launch of this year's Lightwave!
Local residents came together to create a kaleidoscope of moving light – a moment of magic created by local Salford groups.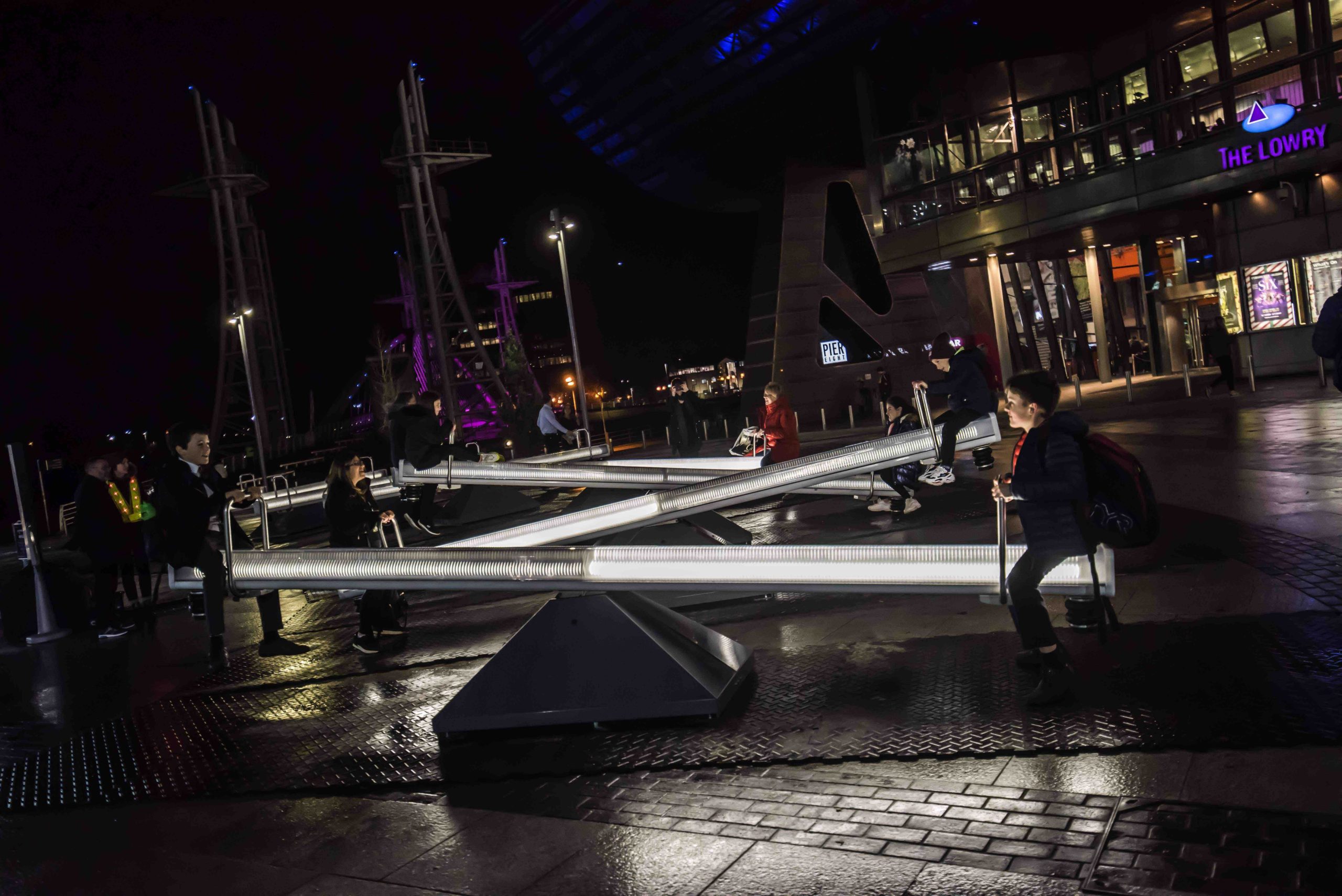 WAVE-FIELD
Created by Lateral Office and CS Design, with soundscape by Mitchell Akiyama
Rediscover the magic of play! When set in motion, the seesaws burst into sound and light which becomes richer as more visitors partner up, encouraging spontaneous and joyful encounters for all ages.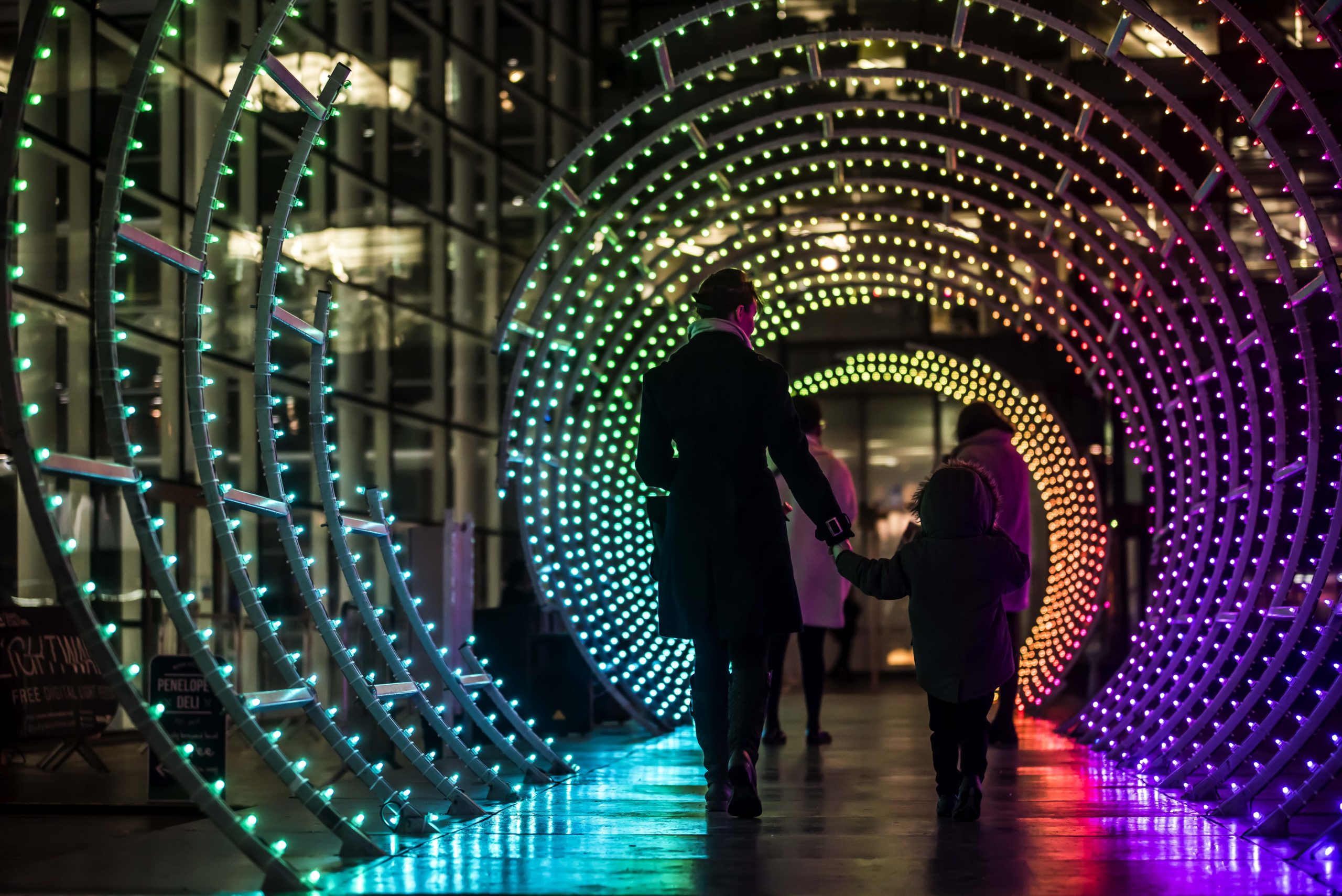 SPIRO
By Blackpool Illuminations
An illuminated walkway inspired by the shape of a cresting wave, surrounding you in a colourful light display.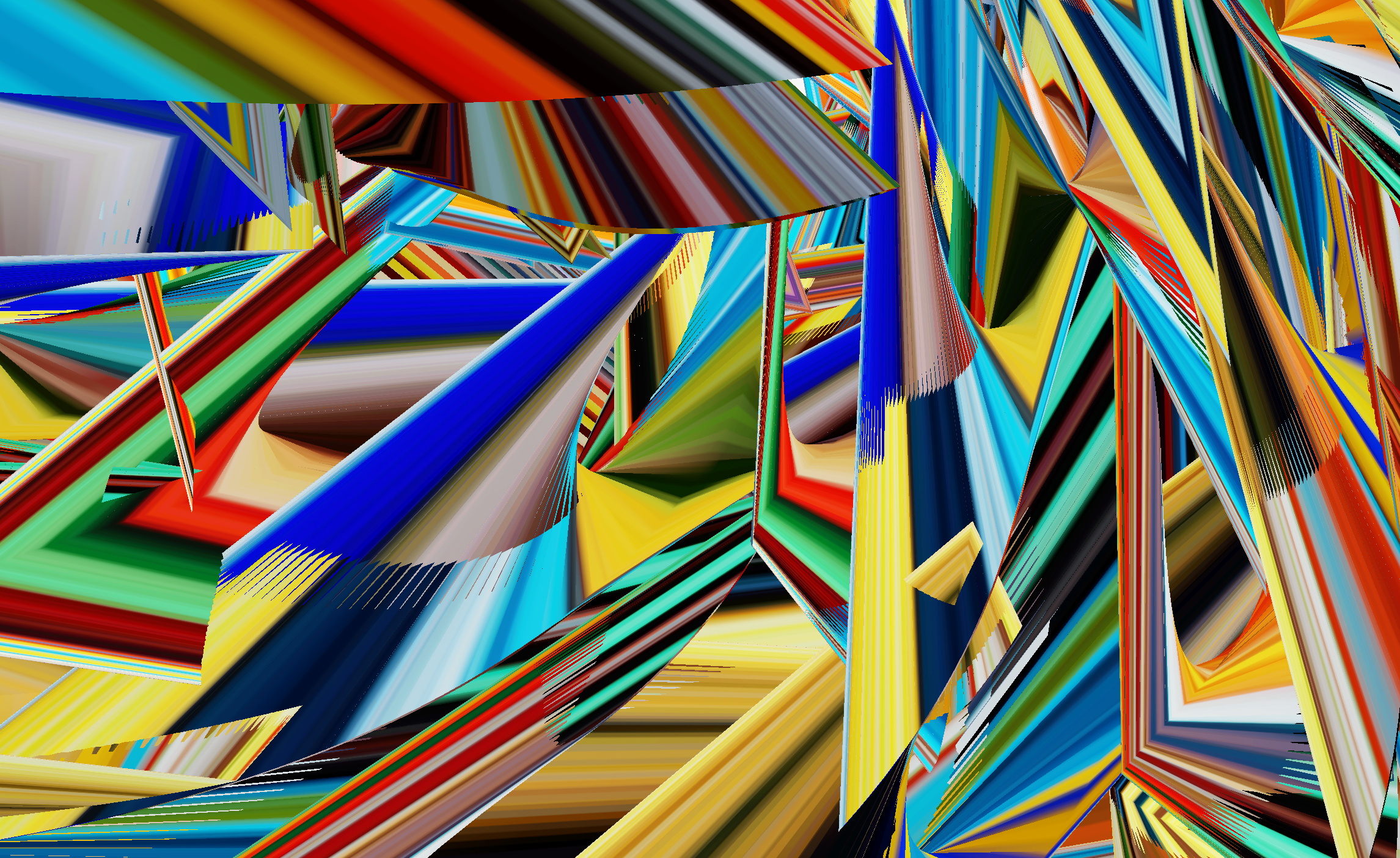 GEOTHICKET
By Keith Brown
Wearing a VR headset, you were transported to an immersive virtual world. In the first public showing of this artwork, the immersed user chose their own path by walking and teleporting around, freely exploring this wonderland of colourful, multidimensional, geometric compositions.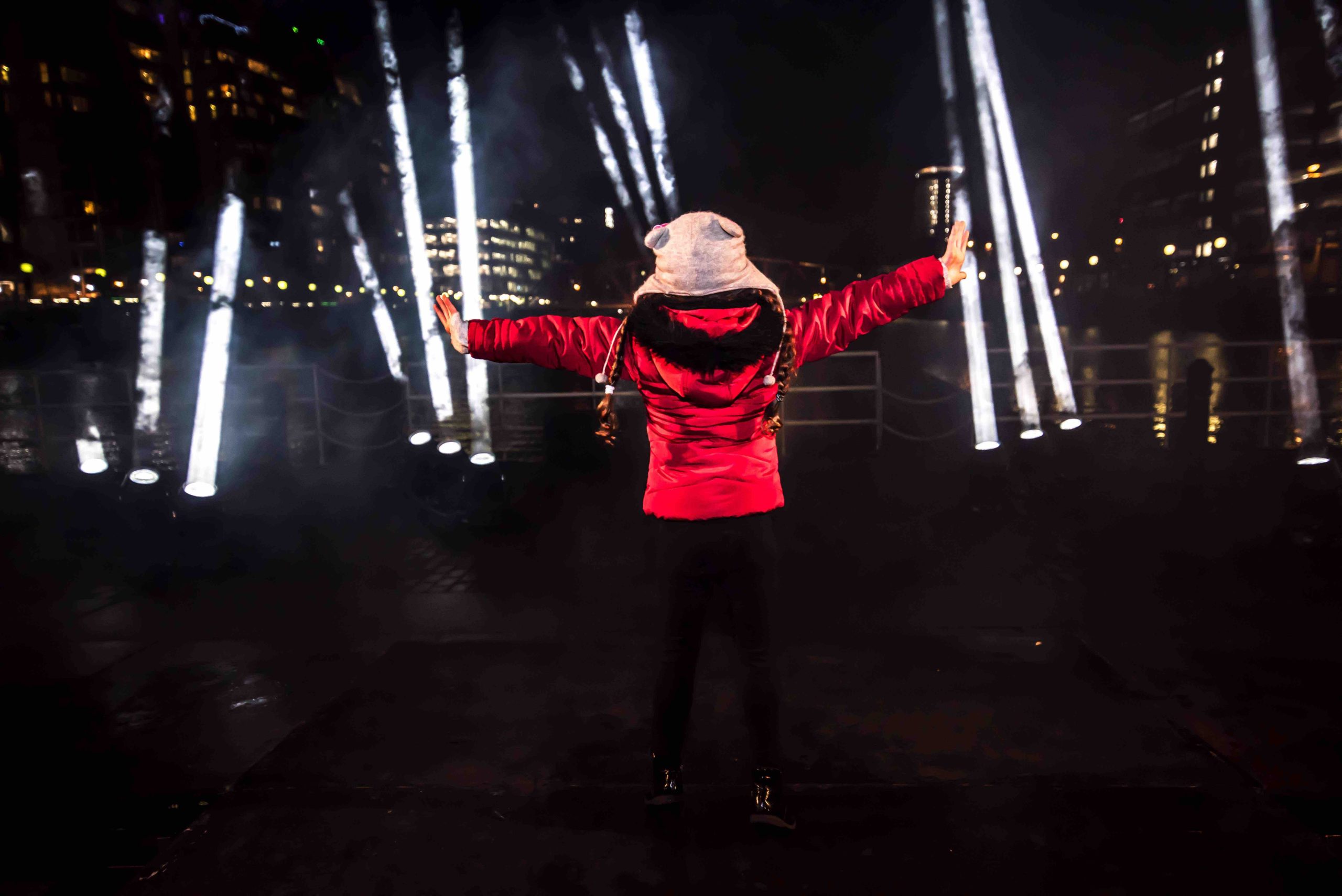 LIGHT ORCHESTRA
By Atomic 3 with interactivity design by Ottomata and sound design by Jean-Sebastien Côté
A European Premiere
Audiences became a conductor of sound and light as they took to the podium and moved their arms to direct a unique symphony for all spectators to enjoy.
HOMAGE TO THE RAIN
By Antony Barkworth-Knight, Rob Turner, Sam Healey, Conor Miller & Rebecca Rae-Evans
A new co-commission by Quays Culture and University of Salford Art Collection, 2019
This new film celebrated rainfall around the world, bringing together globally crowd-sourced footage of rain set to an original score. Through the prism of the phenomena of rainfall we see how people are living around the world in 2019: What are our homes like? What environments do we live in? Our clothes; our culture; our surrounding landscape; our way of life; how is it transformed when it rains?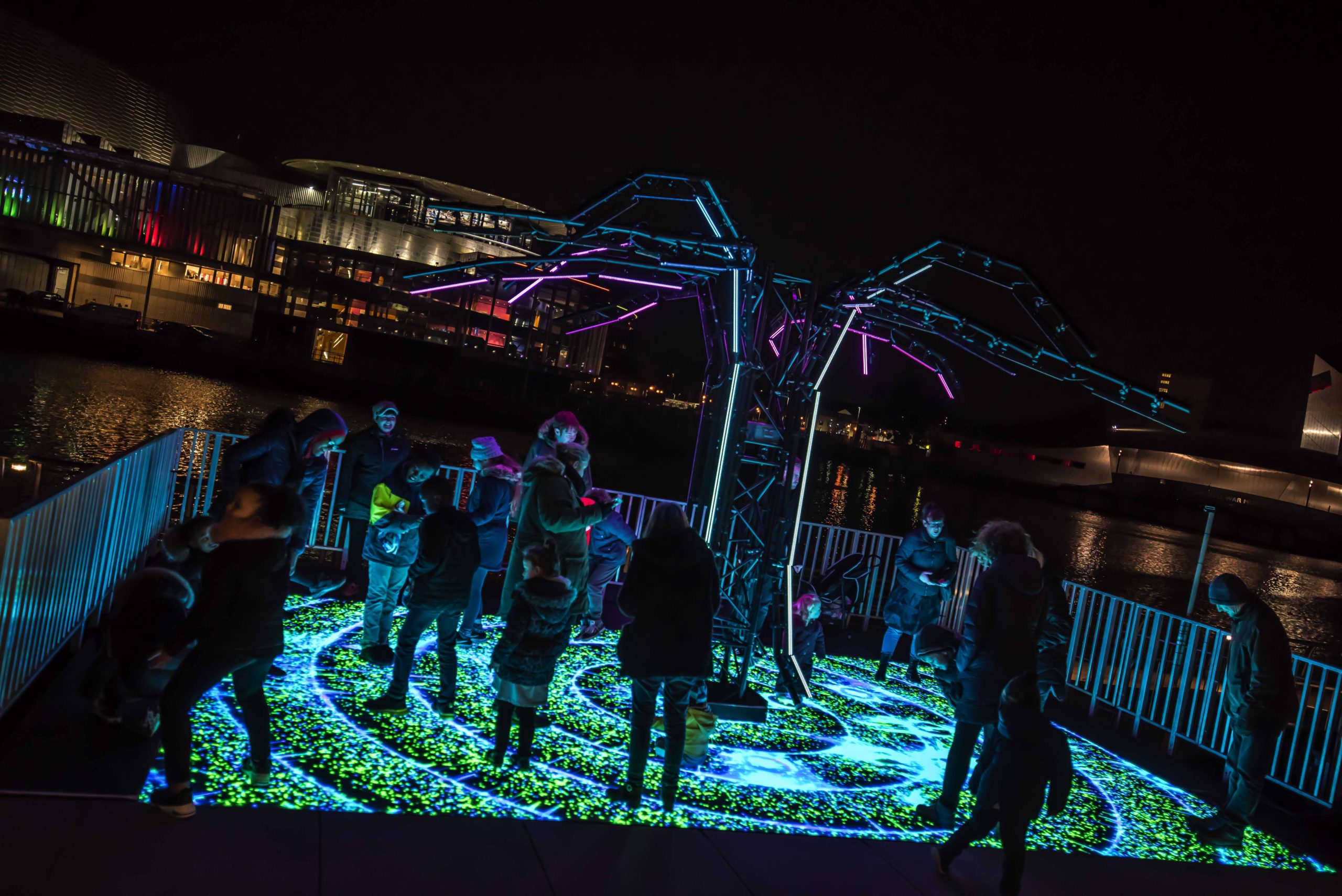 DIGITREE
A new commission by Backstage Academy
Digitree is a state of the art, interactive LED installation, designed to bring the seasons to your feet.
This LED tree blooms with gradients and colour with its angular branches, the LED floor radiating the seasonal evolution throughout the year. Tracking software locates you and creates magic at your feet, following you and making you feel as though you are there.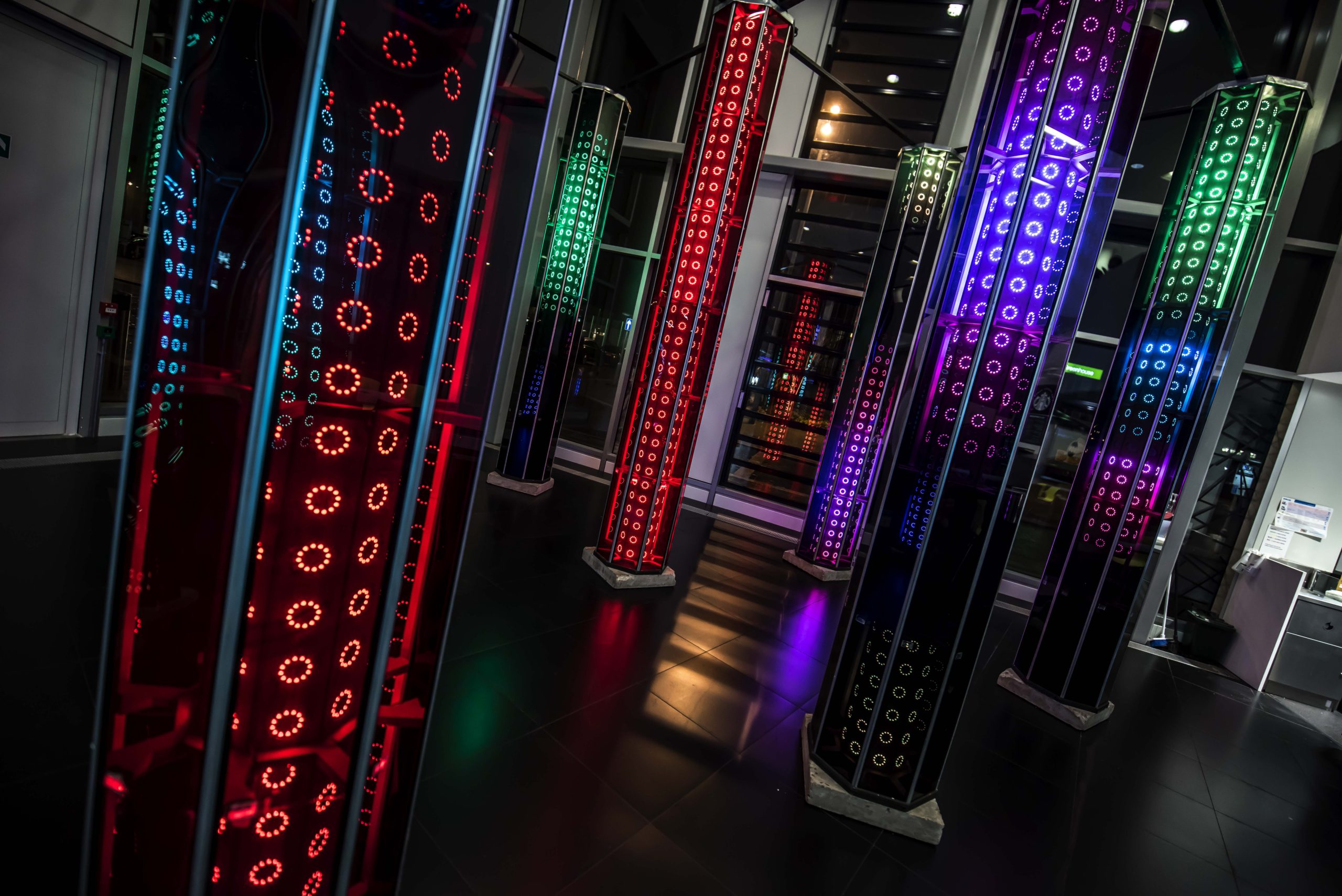 CATHEDRAL OF MIRRORS
By Mads Christensen
An original Quays Culture commission
In bright conditions the 12 mirrored columns reflected the viewer, and in darkness the internal LED lights reacted to human movement, creating patterns across a spectrum of colours.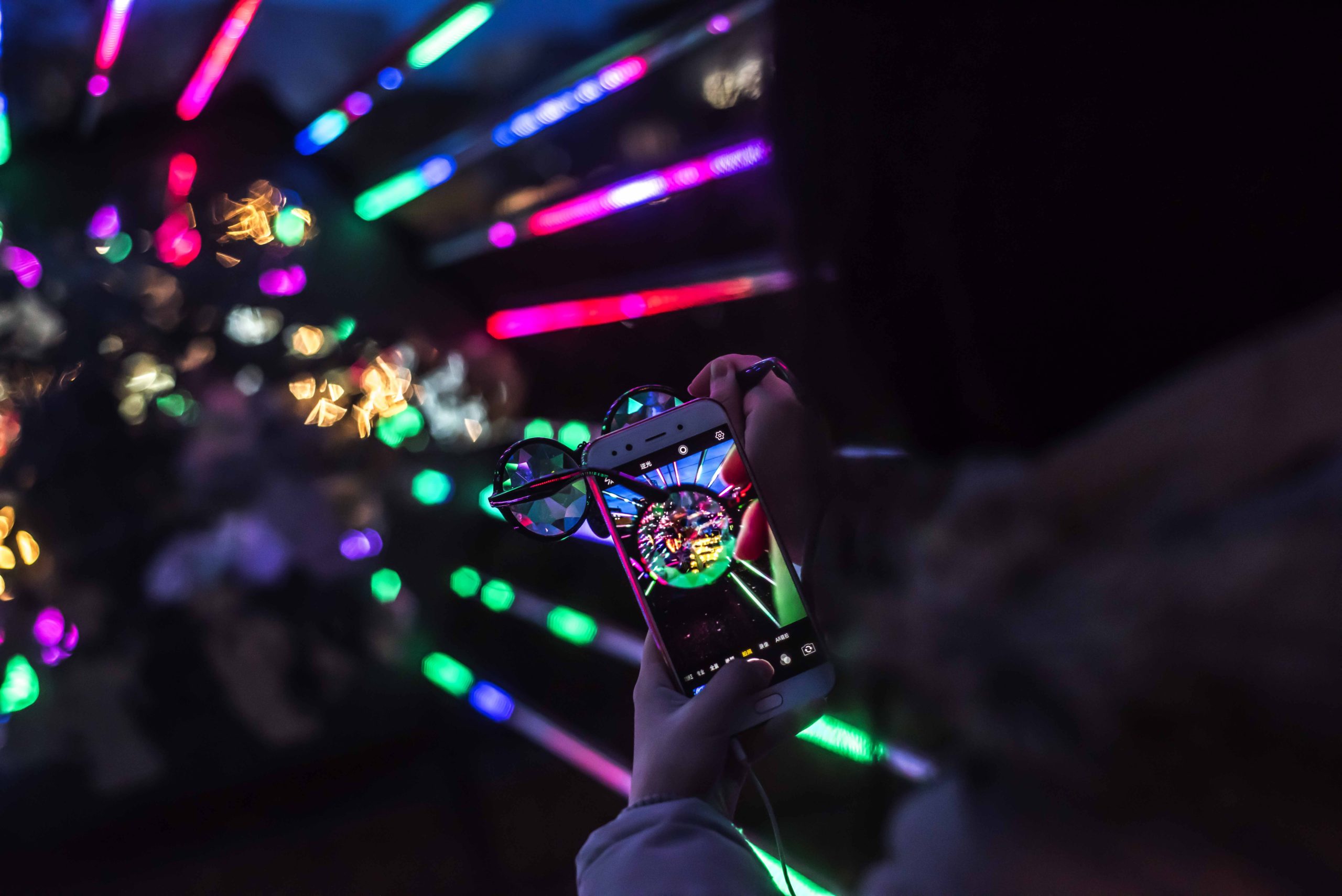 PORTAL OF REFLECTION
By Tom Lambert / Hologon
A new SHINE commission, in partnership with Light Up The North
A kaleidoscopic experience of wonder through animated light and sound. Gaze through special glasses into a portal of colour and allow yourself to be transported to a place of self-reflection, taking to moment to feel nourished and to appreciate the wonder of life and the universe.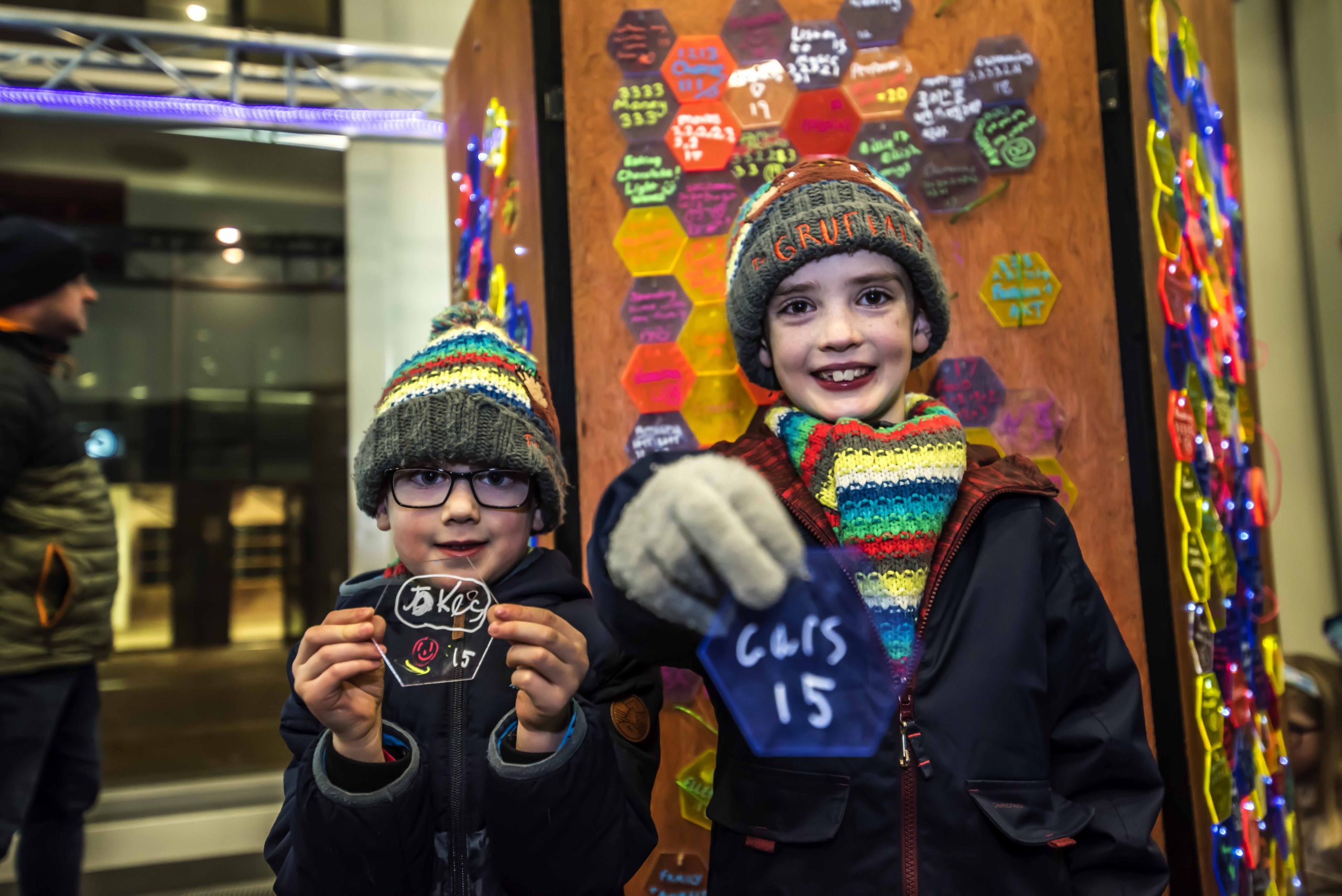 THE HAPPINESS SUM
By Gemma Wood
A new SHINE commission, in partnership with Light Up The North
A playful, interactive installation that poses important questions about what makes us happy…and by how much! Beautiful and intriguing, it encourages us to check if, in our fast-paced society, we are maximising our happiness potential.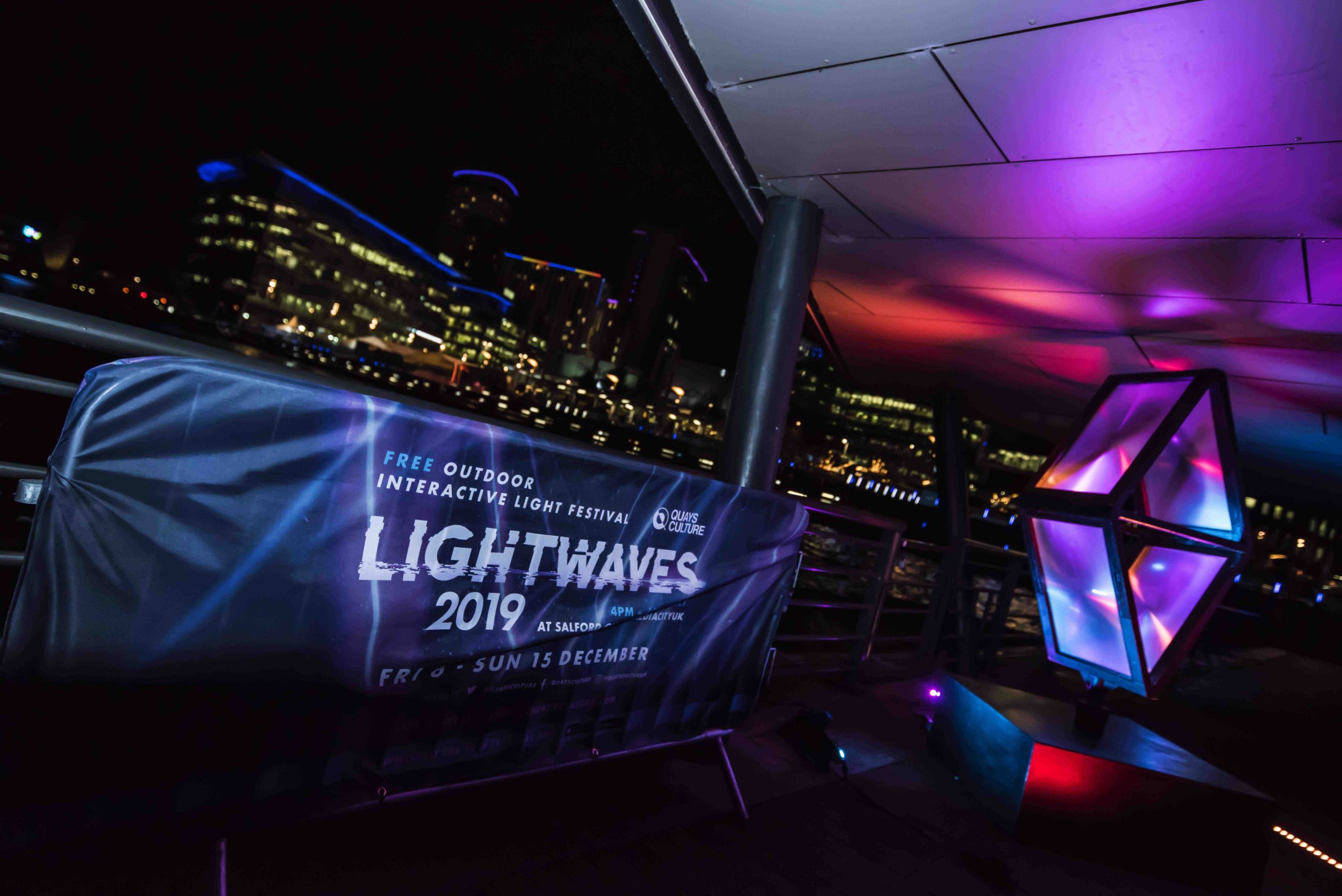 PHAROS
By Joe Moran
A new SHINE commission, in partnership with Light Up The North
Pharos is a dynamic sculpture constructed from a series of lenses and designed to absorb light from nearby sources, which in turn proceeds to dance across the surface of each lens creating organic patterns that shift and pulsate as the sculpture rotates.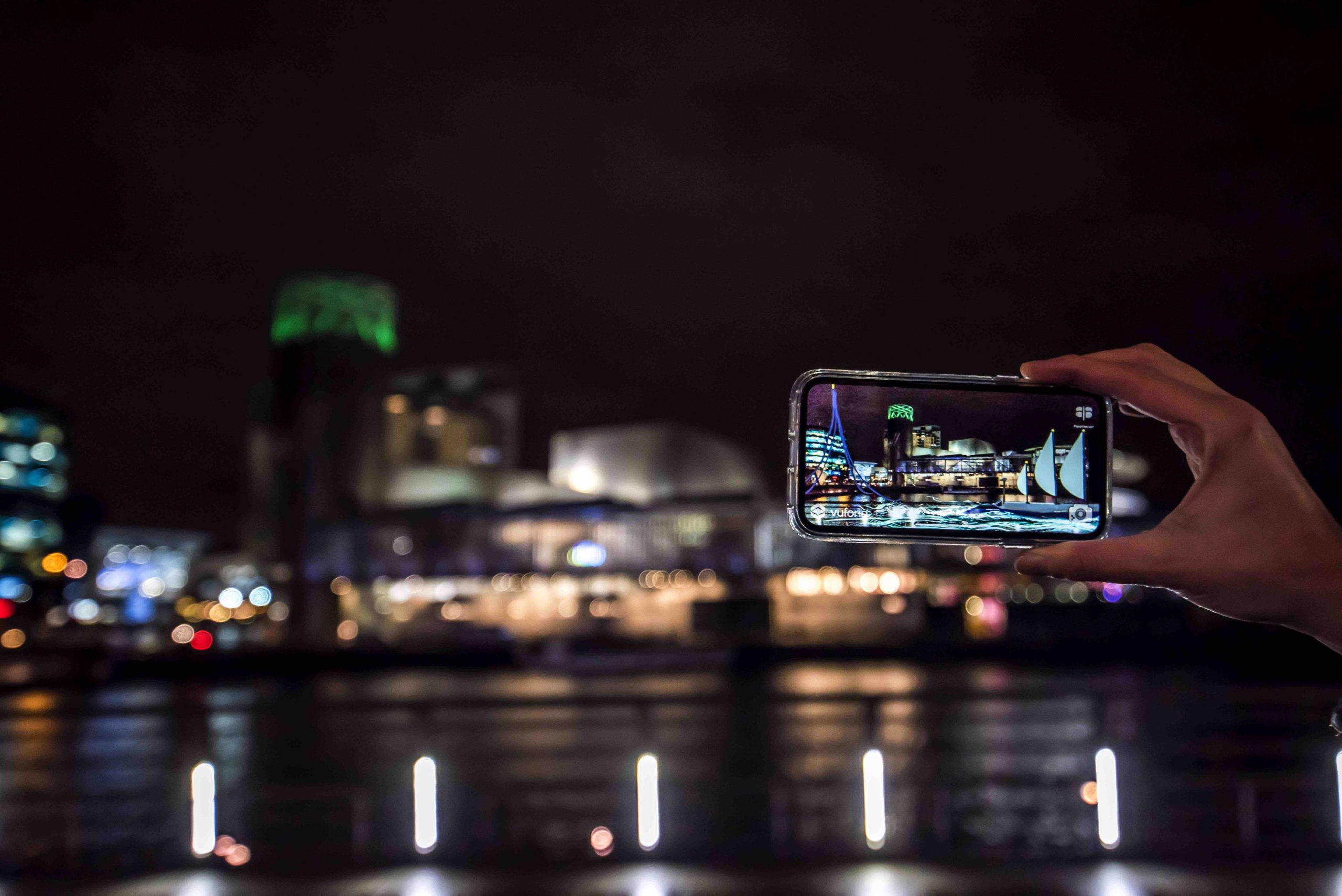 GROUPS OF PEOPLE
By Visioning Lab
Groups of People was an experiment.
We asked: What will happen if we put virtual reality drawing tools into the hands of visitors to the Lab and ask them to respond to work by internationally famous local artist L.S. Lowry?
We were intrigued, amused and delighted by what people created.
We then explored: What will happen if we make people's Lowry-inspired virtual reality 3D digital drawings viewable through an app at the Lightwaves 2019 festival?