Architects of Air – Arboria Luminarium
Arboria had three main domes, each 8 metres high and dominated by a single colour, red green and blue. Arboria was dedicated to the theme of 'trees'. Each dome bears its own particular stylised leaf motif rendered to fit the underlying shape of a stellated dodecahedron.
Visitors entered via the green dome and then arrived at the first 3-dimensional tree – a combination of cones and spheres assembled to form a brightly luminous tree trunk with branches extending above their heads. Three of these tree-like structures triangulate the main dome whose 10 metre high cupola takes its inspiration from the Chapter House of York Minster. Here one can see an interpretation of the original tall Gothic windows and the over-arching columns that culminate in radiant rib vaulting.
Arboria's sound experience originated in the Ecuadorian Cloud Forest where musician and soundscape ecologist, Alice Eldridge (ecila.org), made recordings for biodiversity monitoring. To the forest and wildlife sounds Alice has added her own piano composition. Arboria covers a space of almost 1,000 square metres filled with astonishing images and wondrous sounds for a sensual total immersion experience. Designed by Architects of Air who have been creating giant, magical experiential spaces that have toured the world since 1992. Entry was free and the experience fully accessible and suitable for all ages.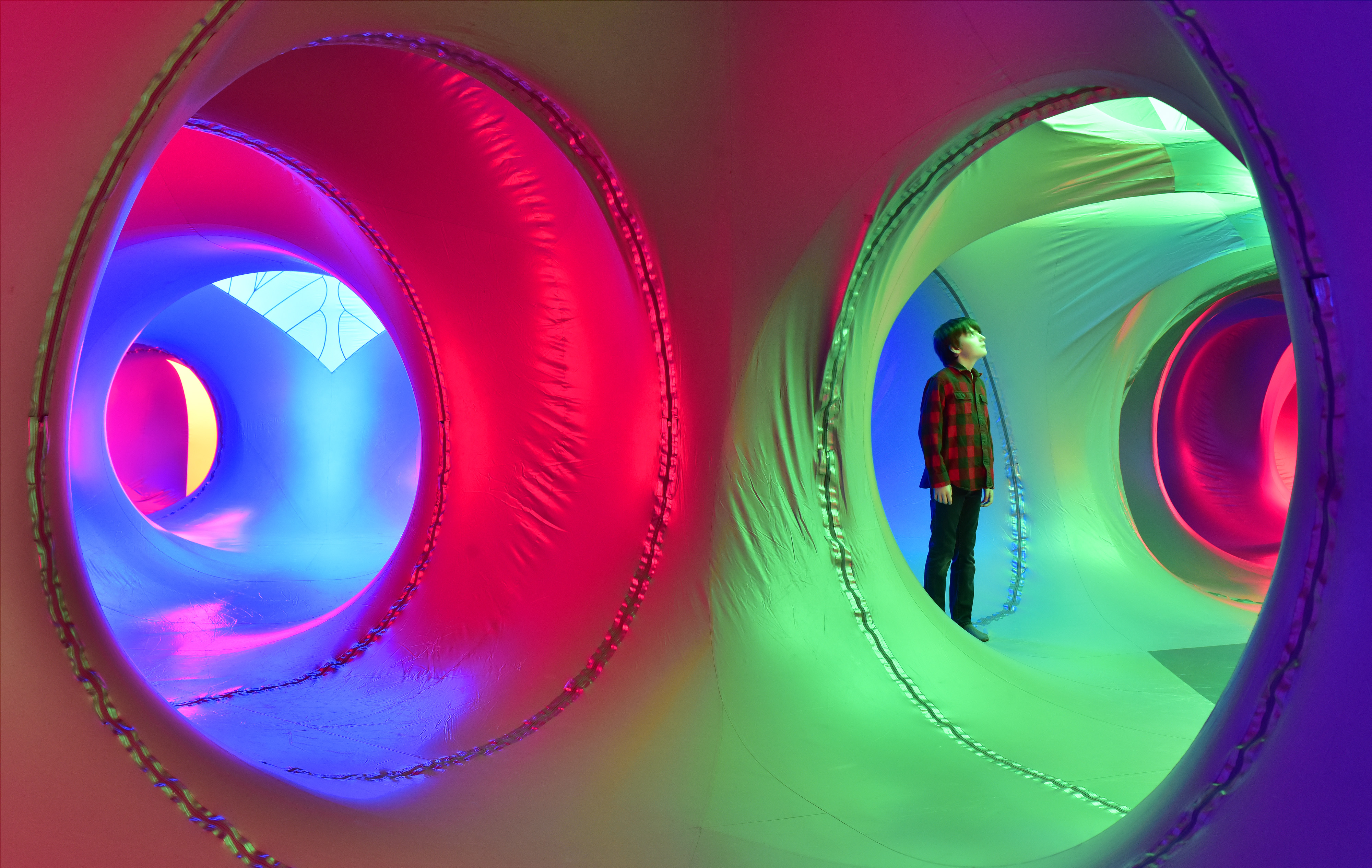 Igor and Moreno
Igor Urzelai and Moreno Solinas are two London-based artists making and presenting dance performances across Europe and internationally. They make works about people and what makes us such special animals. Their work is characterised by their interest in the moving body and the immediacy of action as a vehicle for meaning, ideas and desires. Igor and Moreno want to reclaim the role of the theatre as a place for assembly whilst exploring the cathartic properties of live performance. Across all their works they have always tried to create a frame to share their views without dictating a single reading, instead creating space for reflection for the viewer.
At Media City their activity was focused on solo movement explorations in response to the space they were in. They performed spontaneously in the sensory environment of Arboria and created intimate interventions that audiences happened across as they enjoyed the Quays Festival.
They also offered free dance workshops on the evenings of the 30 & 31 May starting with a little warm up before audiences were lead through different ways of thinking about who they are, ranging from full body movement to the tiniest details.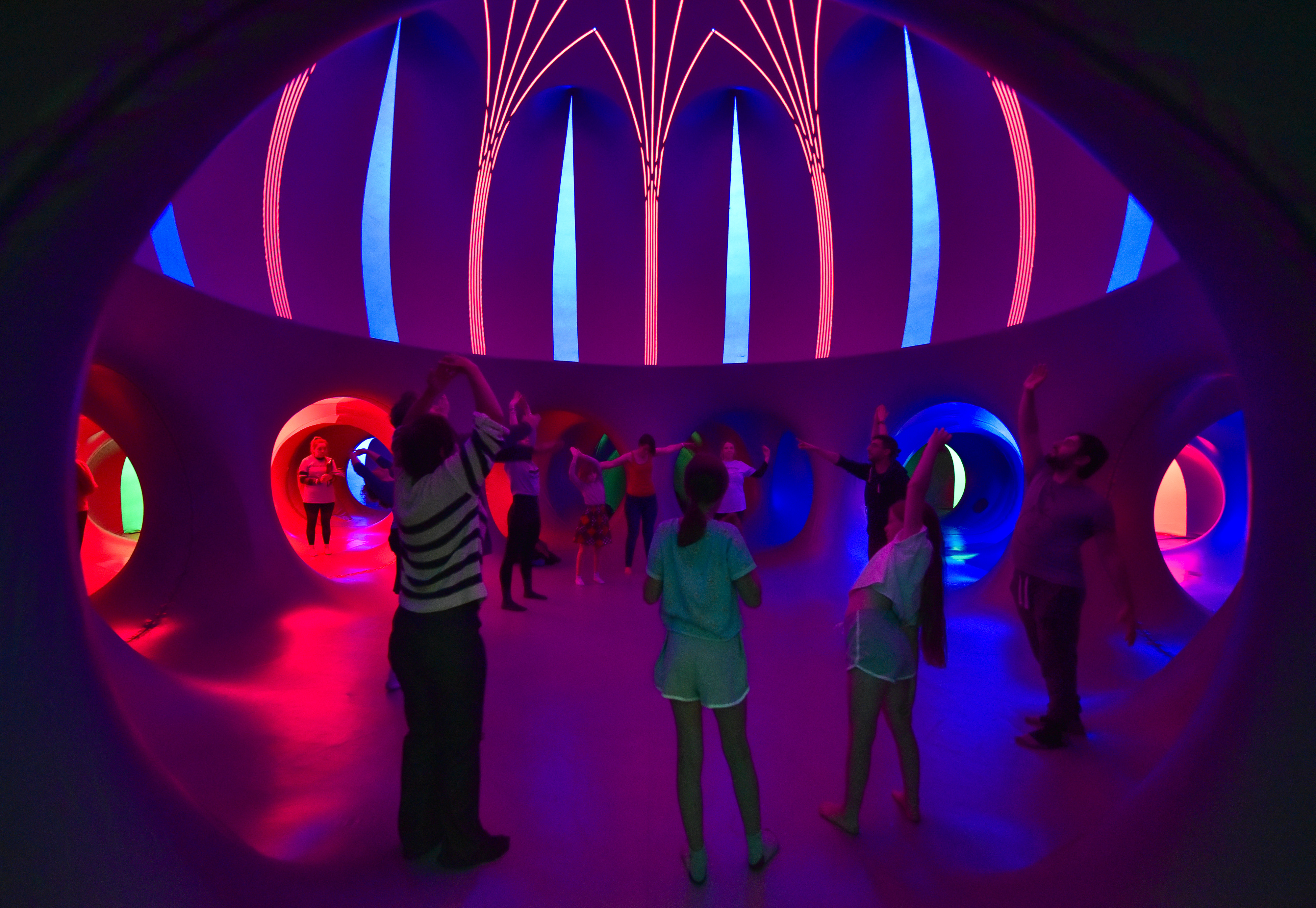 Chris Bullzini – At The Edge
Providing an enthralling finale to Quays Festival was High Wire Performer Chris Bullzini. Chris set off on a two hundred metre long journey across the water from a tower near The Alchemist restaurant to the safety of Media City.
Using only a pole for balance, Bullzini amazed audiences with a stunning journey of daring performance upon a single wire suspended high across the dock.
"I need to be ready for all and every possible danger or distraction," said Chris, who has recently returned from India where he practiced yoga and meditation as part of his preparation. Being a high wire walker is a life choice. It is what I am as well as what I do."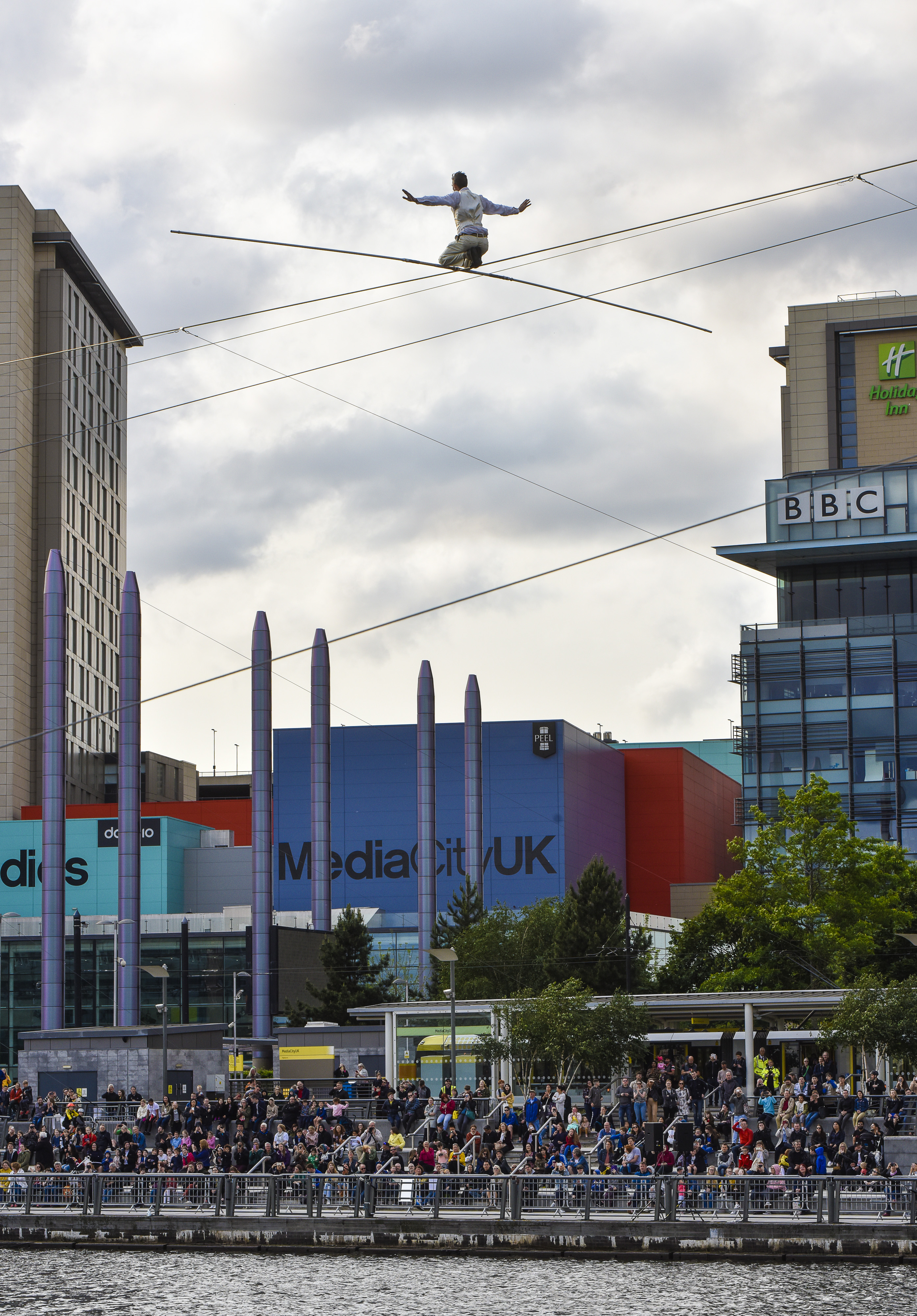 Circus Skills Workshop
In the build to Chris Bullzini's High Wire Walk we welcomed Skylight Circus Arts  to perform a series of Circus Workshops  in theMediaCityUK gardens audiences were able to learn secrets of circus performers and even experience tight wire skills for themselves. Masterminded by Skylight Circus Arts, attendees were entertained and educated as a range of skills are demonstrated and made freely available, offering a playful invitation to people of all ages and abilities to try something new.