For this year's Lightwaves festival we've commissioned GNI Projects, who are set to create a brand new piece: Heart Beat. Visitors will be encouraged to make a connection of love or friendship with this large-scale work, by joining hands in front of the sculpture to complete the 'circuit' and reveal the symbol of a heart. We caught up with Graham and Ingo from GNI Projects, as they took 5 minutes away from their studio to tell us about how the artwork is developing, their creative process and how they're feeling about presenting their work at Salford Quays and MediaCityUK.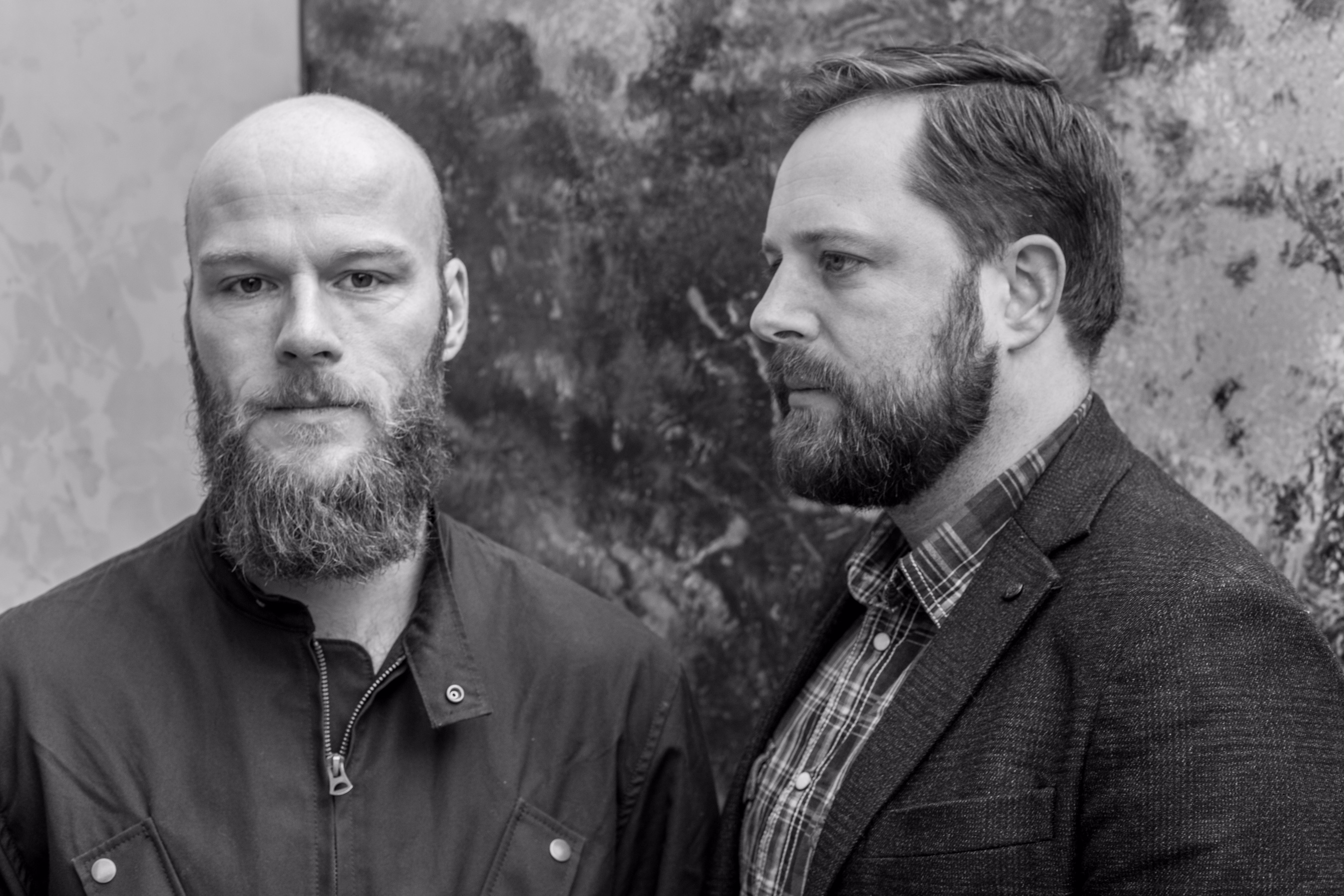 Tell us a little bit about yourselves and how GNI Projects was formed
Following our separate university studies we met 14 years ago whilst working as architectural lighting scheme and product designers for a London based company. During this employment we were able explore many avenues in lighting, including decorative concept development, manufacturing, schematics and technology; feeding our passion to not only design, but to experiment towards new innovations and techniques. 3 years later we split professionally, pursuing separate careers as architectural lighting designers for different practices, but we remained close friends that always desired to develop new concepts together in future. In 2006 we travelled to New York where Graham met Helmut M.Bien, curator of the Frankfurt Lumianle festival at the IALD awards ceremony; and at that moment the seed was planted to create an installation for the next festival. GNI Projects was born. The first installation was included in the 2010 Luminale and was titled 'Light Loves Frankfurt' in homage to the concepts New York inception, the festival in Frankfurt and the iconic 'I♥NY' logo.
Can you tell us a bit about your creative process, such as where you look for inspiration and how your ideas develop?
Inspiration hides anywhere but generally in unassuming places, so we just expose ourselves to anything we can. As designers in the architectural lighting industry a constant exposure to the 'new' is luckily a given, but we also visit exhibitions and experience fellow artists' works to keep a fresh outlook. Once we are inspired, or have a starting point, ideas grow and develop through our collaboration together, but the final breakthrough on an idea is often concluded over a craft beer in our local pub.
The heart symbol seems to recur in your work, is there a particular fascination with this imagery?
The shape of a heart is a strong emotional symbol, good or bad it usually evokes a deep feeling in the viewer. Red tones and red light can also provoke strong emotions, and we hope that this symbolism combined with clever use of perspective and hidden meaning, encourages our viewer to contemplate or take time for recollection. We really enjoy mixing the media and technology we work with, and the 'Light Loves Collection' has given us a perfect muse with the hearts, but the hearts are not all we do!
How is Heart Beat developing? What's it like behind the scenes in your studio?
It's certainly shaping up to be very exciting, and in scale one of our biggest installations. It's always a lot of fun when you start to see a new concept coming together and recently we had a chance to explore some of the techniques on a smaller scale for a one-night show in London. The showpiece had very different form, but it gave us great confidence that 'Heart Beat' is going to be a very exhilarating installation. We are currently using 3D computer modelling to finalise the design, as well as physically prototyping to test the perspective element of our design, most crucially on the interactive side.
What's it like to work on a large scale, UK-based commission? 
It's a great honour to be invited to be part Lightwaves 2016. For us it's the next step up and we are hoping the whole of Greater Manchester and beyond will be coming. For us, the most emotive and important thing is to see our friends, loved ones and the public enjoying and reacting to our work.
What excites you the most about presenting your work at Salford Quays/MediaCityUK?
Spending a few days in the neighbourhood whilst setting everything up is always a great experience, but mainly seeing people's reaction to our new work. MediaCityUK is such a hub for creativity; it's a true privilege to be exhibiting amongst such a vibrant crowd.
What do you enjoy doing in your spare time away from the studio?
Pubs, cycling and seeing friends. We have always been good friends and have a great social group, so it's always great to bounce some ideas around with our biggest critics. As mentioned earlier, a lot of crucial decisions for GNI are made over a craft beer. We are also both keen cyclists, it's the main mode of GNI transport, and we hope to cycle to Paris with a lighting group next year.
Catch Heart Beat at Lightwaves from 9th-18th December. GNI Projects will be taking part in an Artist Talk on Saturday 10th December, tickets are available here.