The Light Up the North Network & Light Night Leeds are set to host Light, Arts, Cities, an international symposium on Friday 7th October 2016.
The symposium has been designed to explore 4 key themes in relation to light festivals and their impact on a city. These are: Place, Audience, Artist and Sustainability. Speakers include artists, academics and festival organisers, international and from the UK.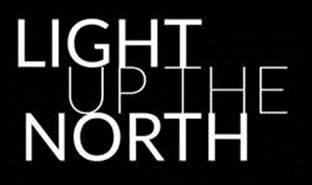 The event will be at The Carriageworks Theatre, Millennium Square on the Friday from 10am-5pm, with registration at 9:30am. There are also fringe activities including guided tours, networking sessions and funding seminars on Thursday evening and Saturday morning.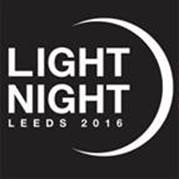 Speakers include:
Alison Clark National Director of Combined Arts for Arts Council England, UK        
Alison is responsible for the support and development of festivals, outdoor arts, arts centres and cross art form venues – and the interesting spaces where artists experiment across boundaries.
Antoine Manier Director of Rencontres Audiovisuelles, Lille, France
Rencontres Audiovisuellesis one of the leading organisations in Northern France for promoting independent film and education in the visual image. Antoine will be talking about developing international cooperation and how to finance projects.
Dave Lynch Artist, Leeds, UK
Leeds based artist Dave will be talking about his ongoing project Nimbus, innovative cloud projection project and will be showcasing his work, The Falls, a digitally mapped projection on the iconic Queens Hotel in Leeds City Square.
Jo Fairfax Artist, UK
As part of Light Night Leeds 2016 Jo will be exhibiting his latest collaborative installation with DLA Designs at Central Square and will be looking at the impact of creating international work.
SquidSoup Internationally based artists, researchers & designers, UK, Australia, New Zealand
SquidSoup work with digital and interactive media experiences. Their three dimensional installation, based on an original commission by Quays Culture, will float in the middle of Leeds Dock, set to a water inspired soundscape by the renowned electronic artist Four Tet.
Tim Edensor Lecturer at Manchester Metropolitan University, UK
Tim teaches cultural geography and has written extensively on national identity, tourism, industrial ruins, walking, driving, football cultures, rhythms, and urban materiality. Most recently, he has focused on spaces of daylight, illumination and darkness. He will be presenting his research into light and the impact on audiences and place from his forthcoming book, From Light to Dark.
Tom Dekyver Artist, The Netherlands
Light Night Leeds 2016 will host Tom's first site-specific art installation in the UK and he will be talking about what it is like to be an international artist developing international exhibition opportunities.
Anne Torreggiani The Audience Agency, UK
Anne is a specialist in audience strategy, trends and patterns of public engagement. With interests in non-traditional audiences, contemporary work and organisational change, she will be discussing the audience agency review of outdoor festivals.
The Brick Box Artists, Bradford, UK
The company works in unusual urban spaces, using creative activity to invite people to see things differently and transform environments. They specialise in producing exciting participatory events that have a strong social element.
As well as the main speaker programme, the symposium will also be hosting Stephanie Grant, Culture Manager, Creative Europe Desk UK – England who will be able to give an overview of the current position of Creative Europe programme.
In addition to the speakers there will be opportunities to view the light festivals organised by the Light Up the North network, hear how their programmes are developing and meet colleagues from the public, private and third sector.
Tickets are £20/£38 and are available to buy here: http://ow.ly/mi2h304hceT
For more information on:
The symposium and speakers: www.leeds.gov.uk/lightartscities
Light Night Leeds 2016: www.lightnightleeds.co.uk
Light Up The North: http://www.lightupthenorth.com/
Light Up the North is a consortium that convenes seven light festivals that take place in the north of England. More information about the network can be found on our Partnership page.
Light, Arts Cities Symposium produced by Leeds City Council is in association with the Light Up the North network and supported by Arts Council England.