Unnatural Borders saw four gigantic sculptures take over MediaCityUK's waterside for a total of 10 days from 20-29 May, challenging our perceptions of man-made vs natural environments and how they influence the status of endangered species. Animals from land and sea – a polar bear, red squirrel, blue whale and bumblebee – were interpreted in Sober Industries' signature geometric style, with mesmerising projections bringing them to life each night.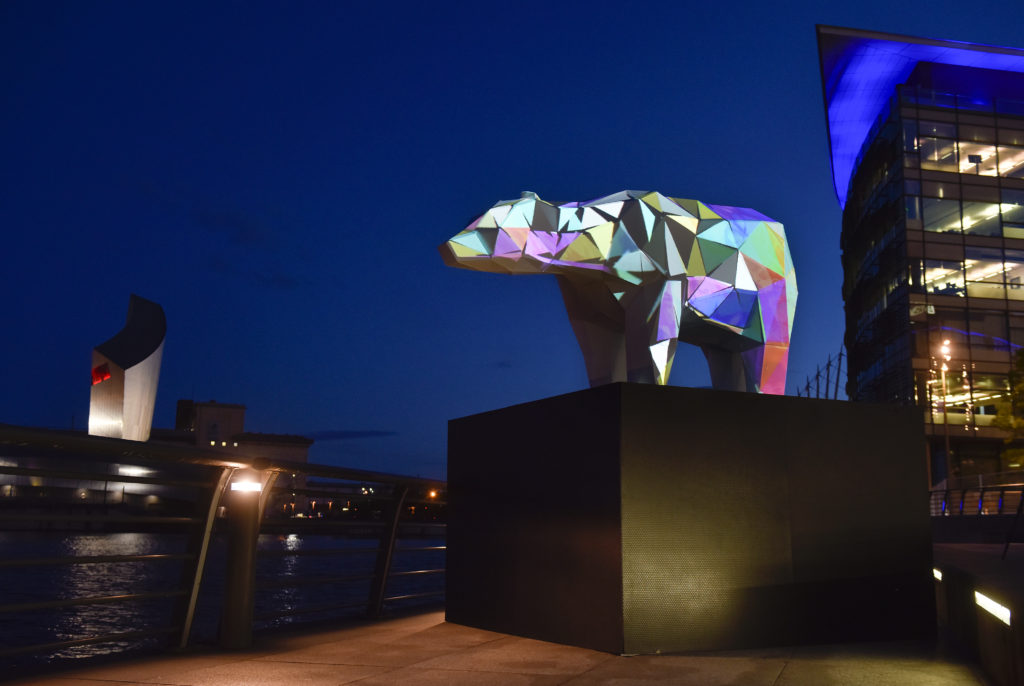 The waterside was buzzing with people each night, dwelling in the space, relaxing by the waterside to contemplate the issues around endangered animals and the impact of our modern day environments. Unnatural Borders could keep you transfixed as the projections altered and transitioned through different sequences. Sober Industries stayed on location for the duration of the exhibition to keep the displays fresh and work on different loops.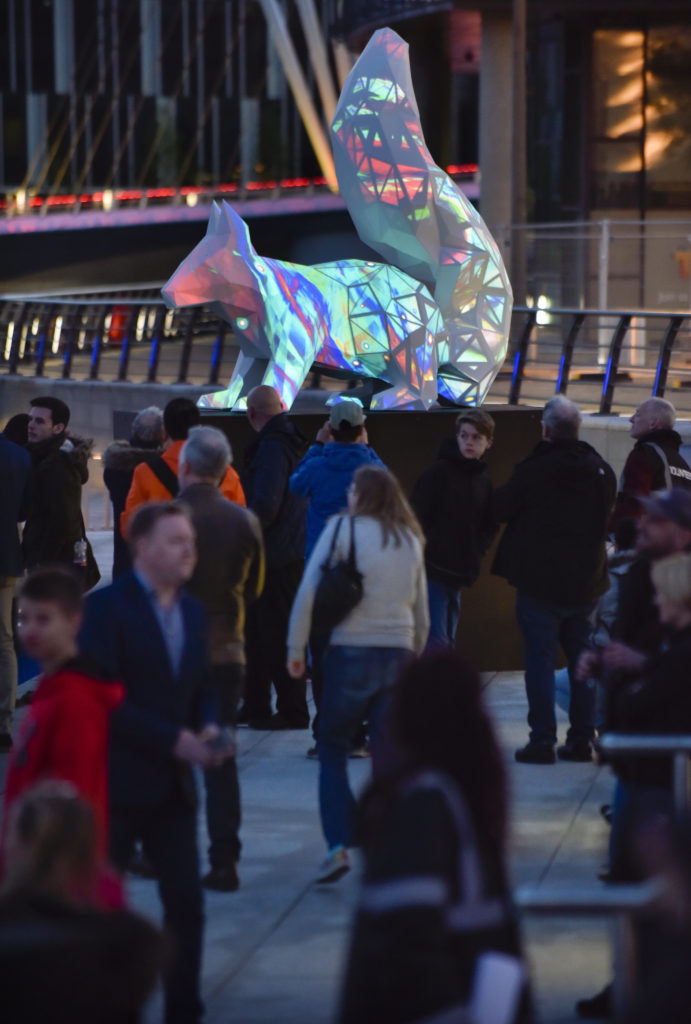 We've loved seeing people engage with Unnatural Borders, whether through engagement on social media using the hashtag #UnnaturalBorders, or interpreting the sculptures through photography or another artistic medium. Art groups and sketchers from across Greater Manchester visited throughout the week to capture the event and submit a work or gallery to us for an exclusive competition. Keep your eyes peeled to the blog to find out more.
We'd like to thank all of our partners, supporters and audiences for making Unnatural Borders such a success. Quays Culture are back to the drawing board to devise more digitally-led commissions and presentations. Next up, Lightwaves 2017 in December…
For now, here's a selection of social media highlights pulled together to create a storify.