Please see highlights from our 2018 Lightwaves event:
The unmissable Lightwaves festival returned to Salford Quays for 10 days from 7-16 December 2018. Eighteen digital and interactive artworks illuminated the Quays, inspiring audiences of all ages with over 330,000 visitors during the festival. The line-up featured two brand new large-scale commissions from artists Stanza and HUB Studio.
Click here to download the map featuring details of all the newly commissioned and presented artworks that were on display during the festival.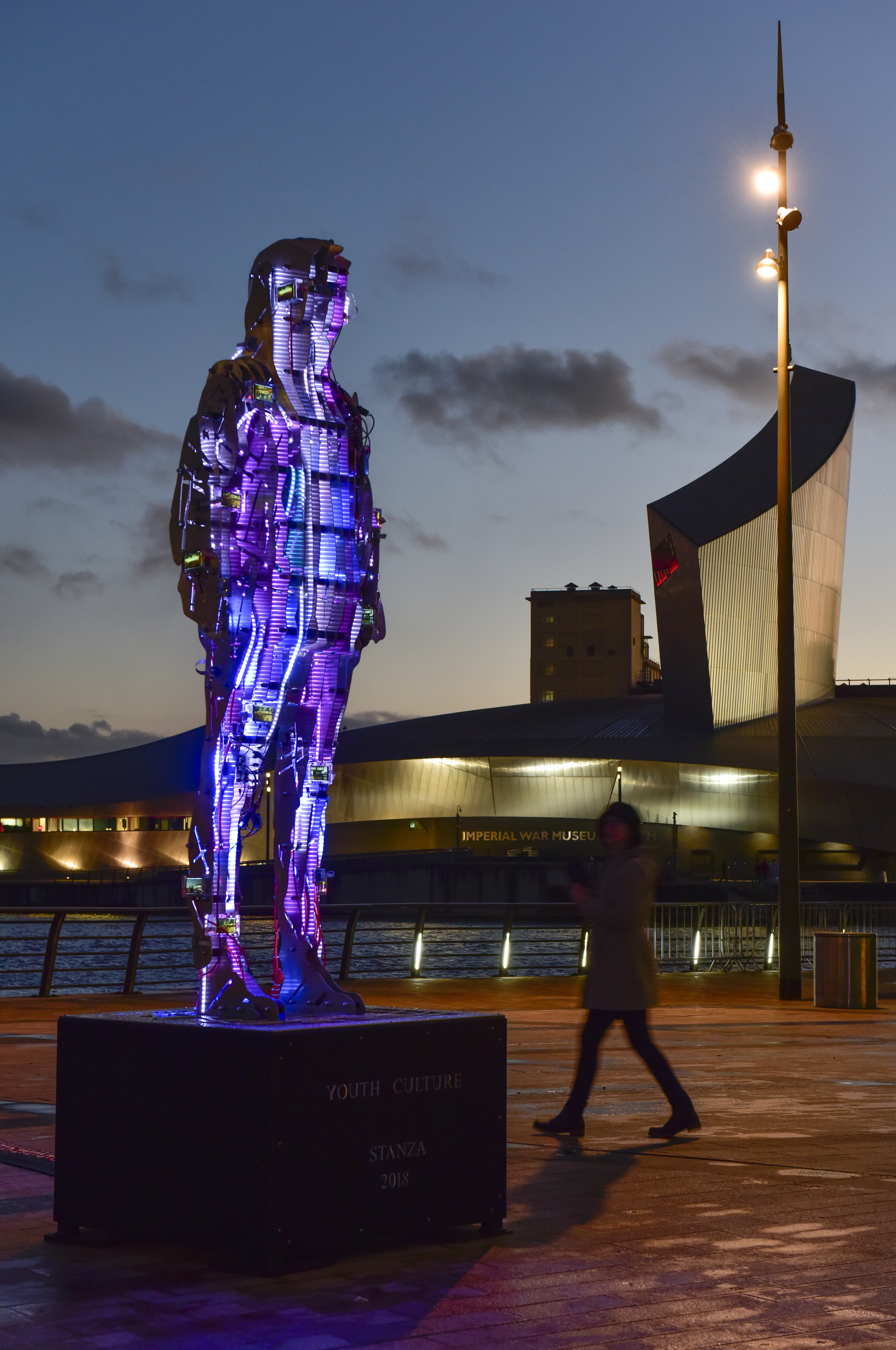 This newly commissioned sculpture shows a hooded youth illuminated through feeds of data and information flows. An original Quays Culture commission for 2018 and now available for international touring. See touring page for more details.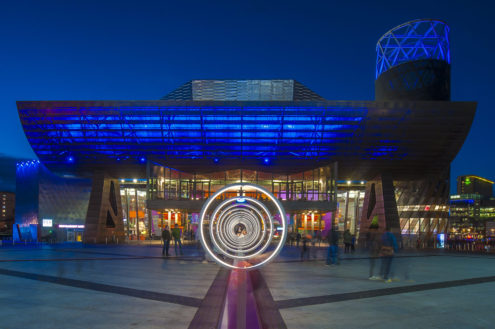 Spectrum is an interactive installation that is activated by audience voices to illuminate the chain of circular lights, using light to show communication through time and space. An original Quays Culture co-commission for 2018, with Quartier des Spectacles. This artwork is now available for international touring – see touring page for more details.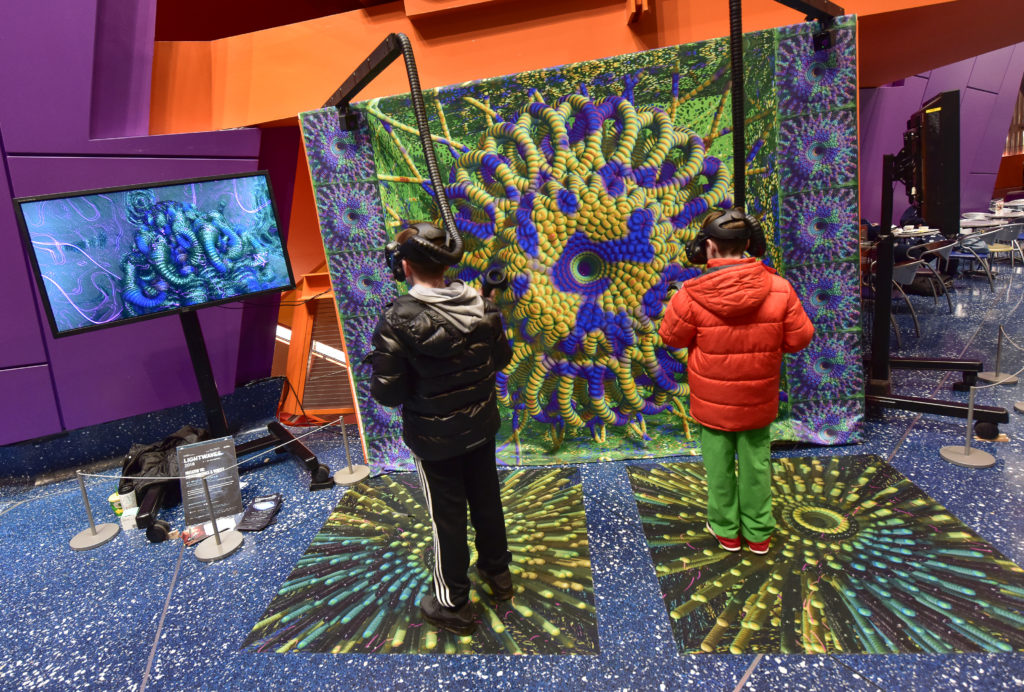 Wearing a VR headset, audiences were transported to a virtual VR world in which their movements impacted on the surreal environment. An immersive psychedelic experience, presented in The Lowry foyer.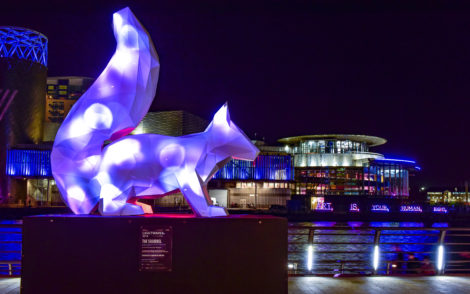 The Squirrel will come to life as the sun sets through the use of projection mapping technology, creating a mesmeric visual display/  An original Quays Culture commission.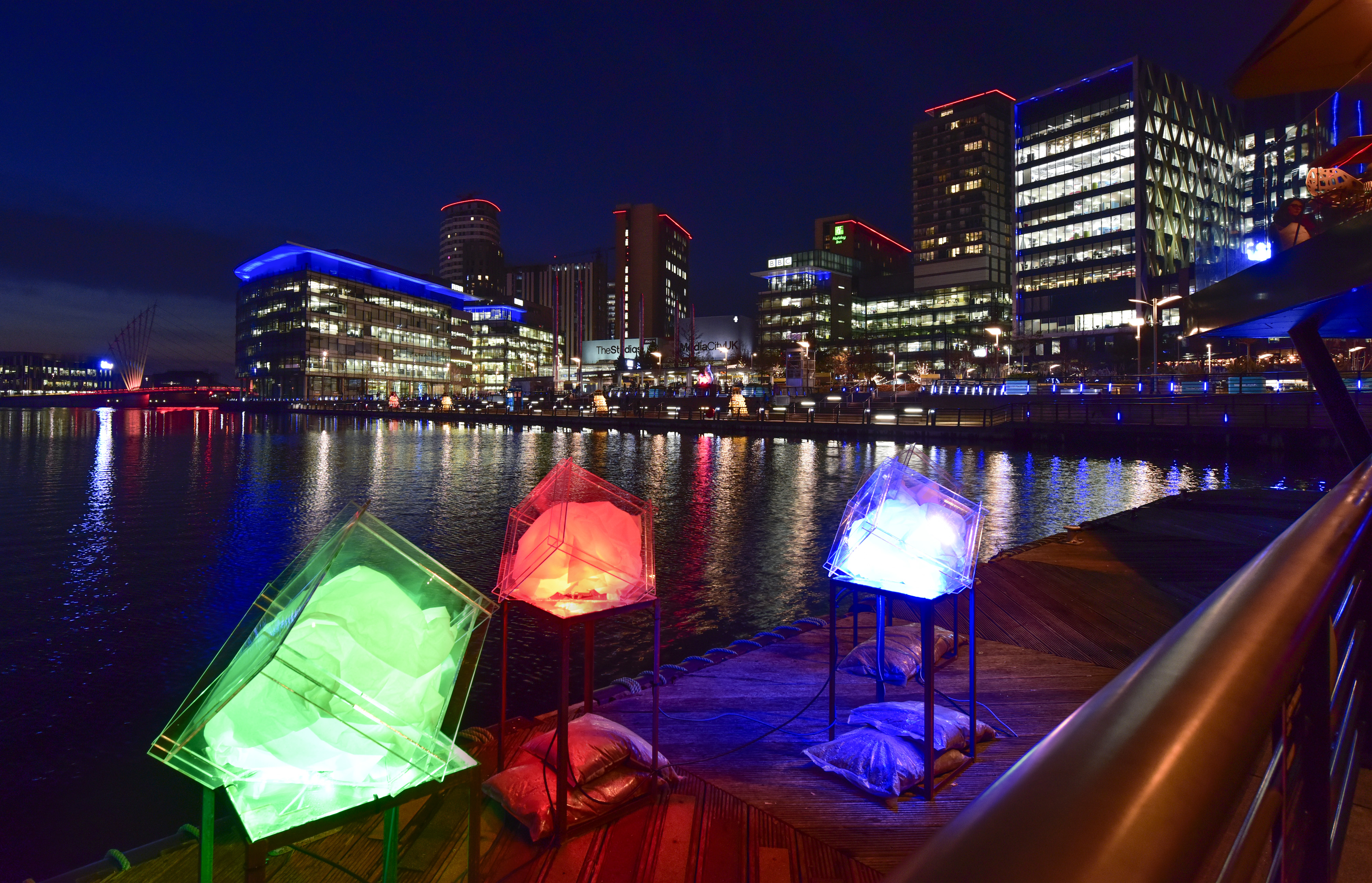 Everybody has their own rhythm.  Input yours using the Illuminim application to illuminate a body of laterns; all built with input from Salfords articitc community.  An original Quays Culture Commission.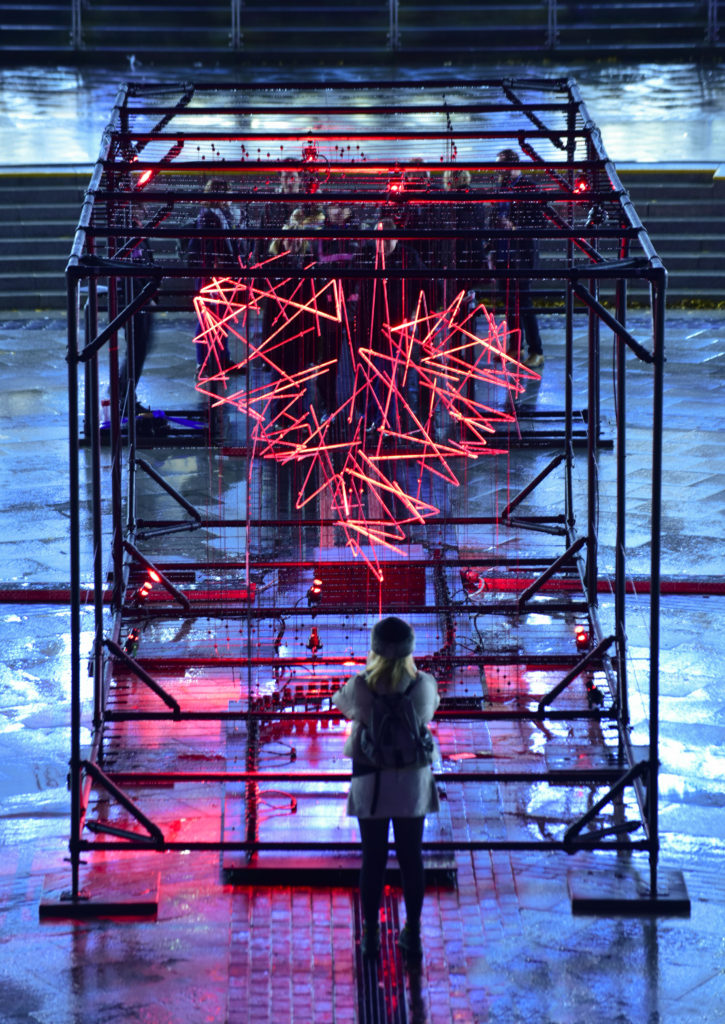 Heartbeat invites audiences to join hands with a friend or loved one in order to complete the circuit to reveal the symbol of a heart.  Winner of the 2017 international DARC award.  An original Quays Culture commission.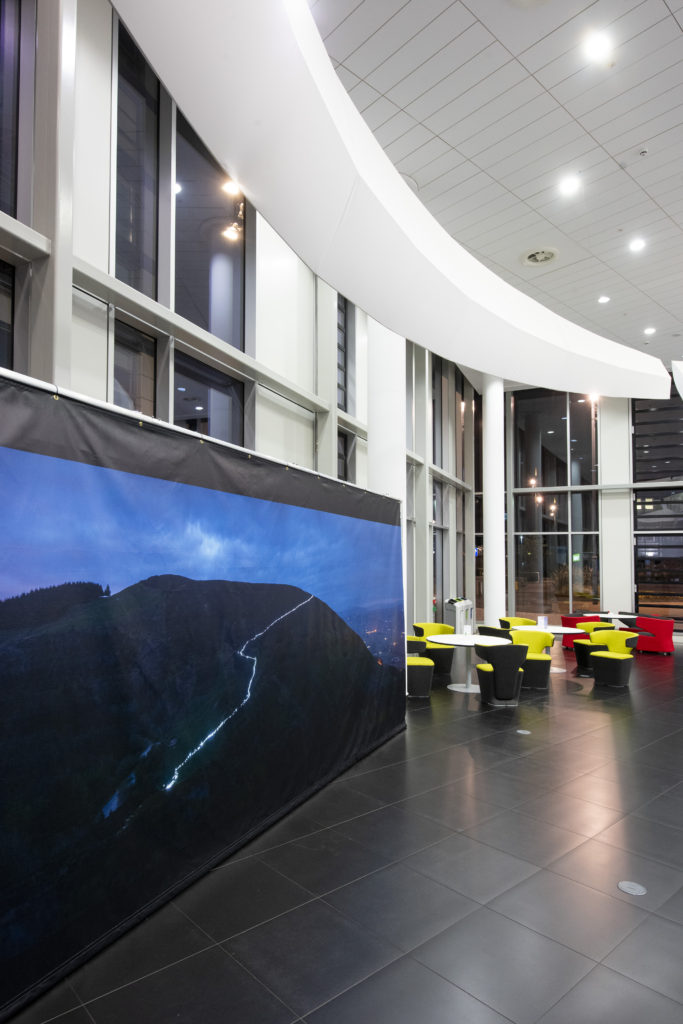 An indoor group exhibition featuring artists from across the North of England who were part of a 2017 residency project: Aether + Hemera, Mick Stephenson, Debi Keable, Fixed Grinn Collective, Chris Paul Daniels, Dave Lynch and David Ogle.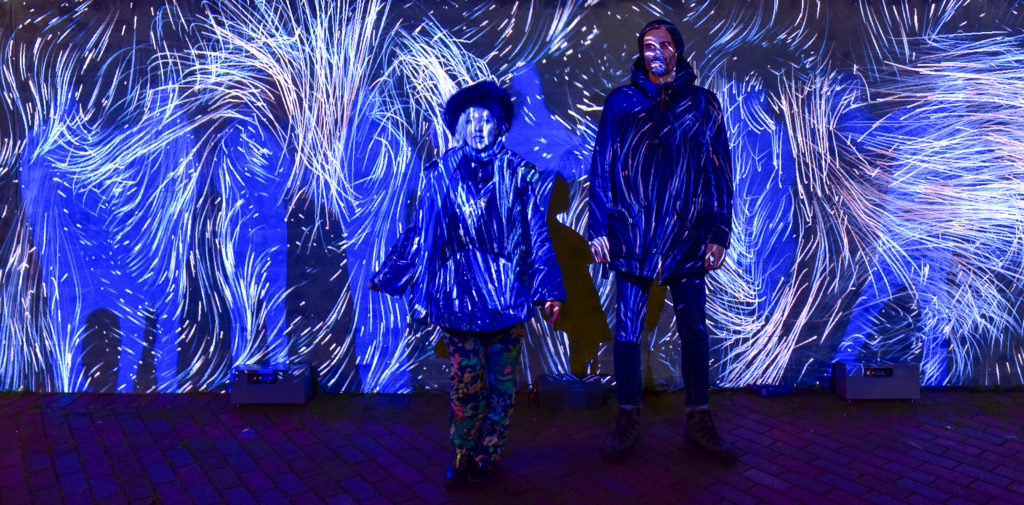 An interactive digital wall encouraging audiences to play with the projected interactive light and shapes, taking you on a journey through the states of relaxation with live reactive visuals.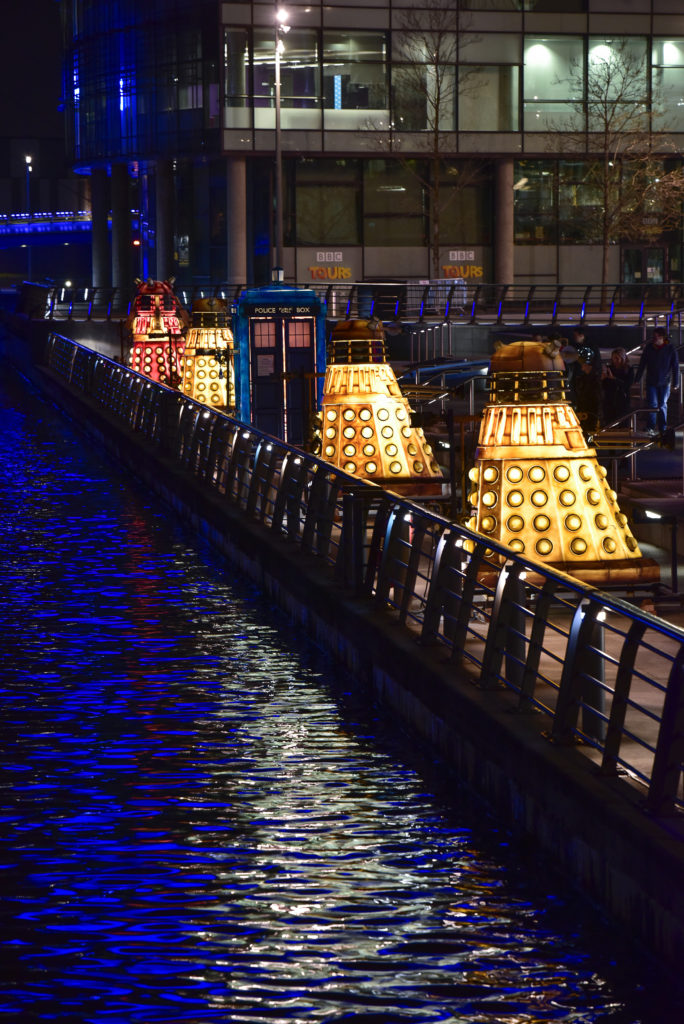 Quays Culture showcases a collection of Blackpool Illuminations much-loved lights, including the popular Daleks and TARDIS alongside an interactive surfboard!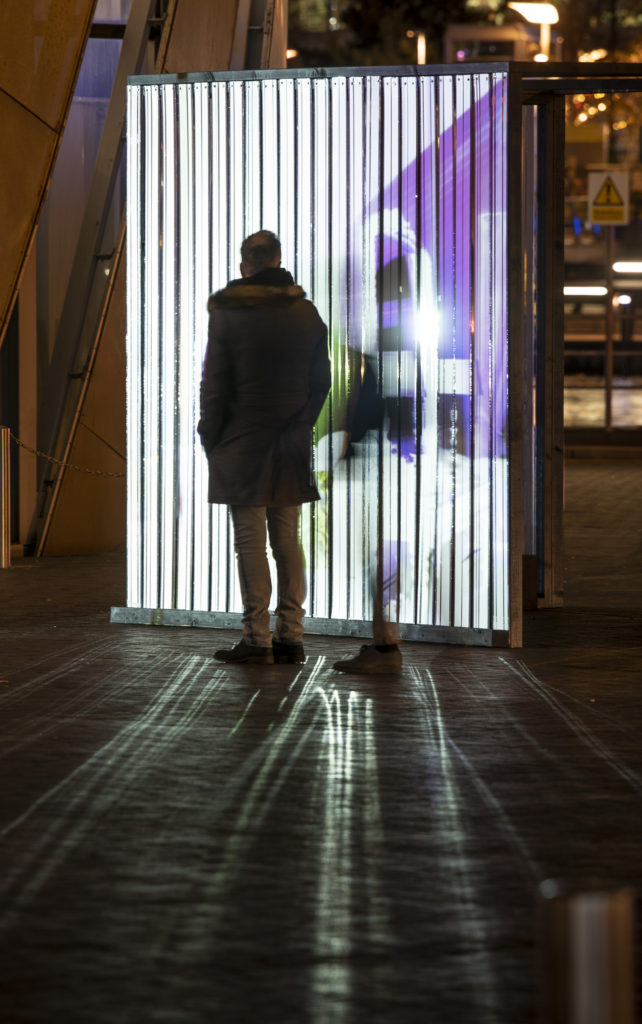 Using images from the artists own home to produce a kaleidoscope of colour and light, the installation invites audiences to consider what it means to be 'at home' in the 21st century.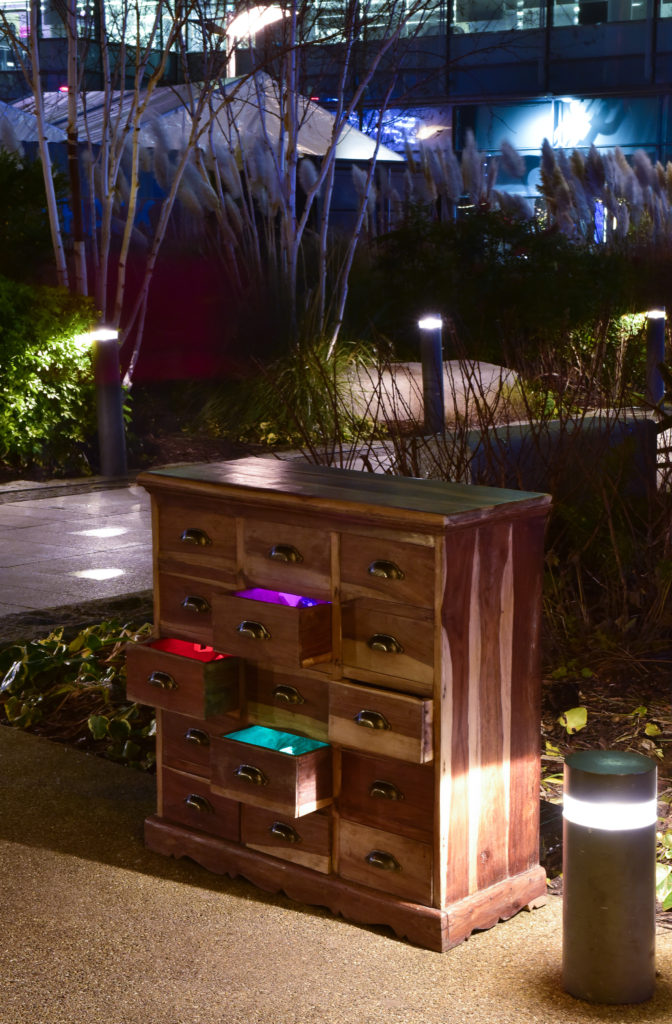 Relive your childhood playfulness as you find bold colours and sounds hidden within magical cabinets the the MediaCityUK Gardens.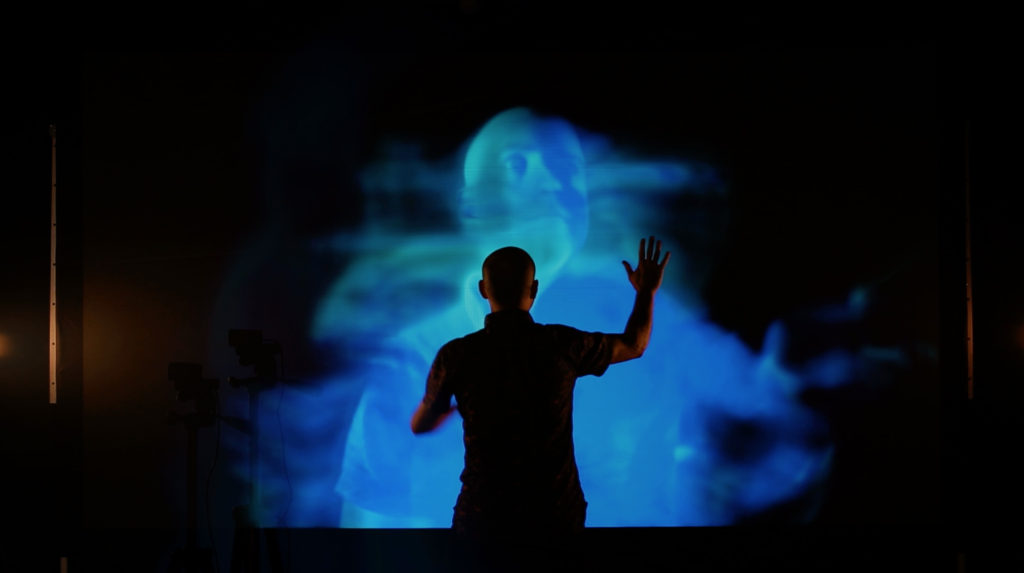 A digital mirror reflecting audience motion and emotion.  The moving image work captures human form and feelings through camera and biometric sense technology.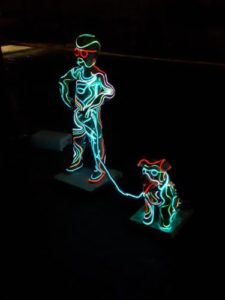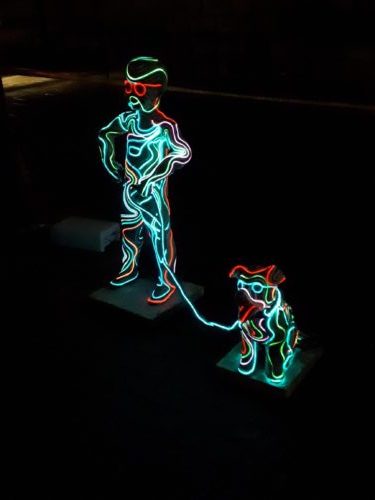 A transforming light installation of a boy walking his dog home.  Created with recycled wires, from computer and electronic components, that are assimilated.
The Shine programme supports emerging artists and is delivered in partnership with Light Up The North network.