I FORGOT by Jackie Kay and Soup Collective created the enormous interactive 15 metre neon words on the Lowry Plaza, with audiences having live interactions with the glowing artwork as they phoned in to leave their own messages of what they forgot to say.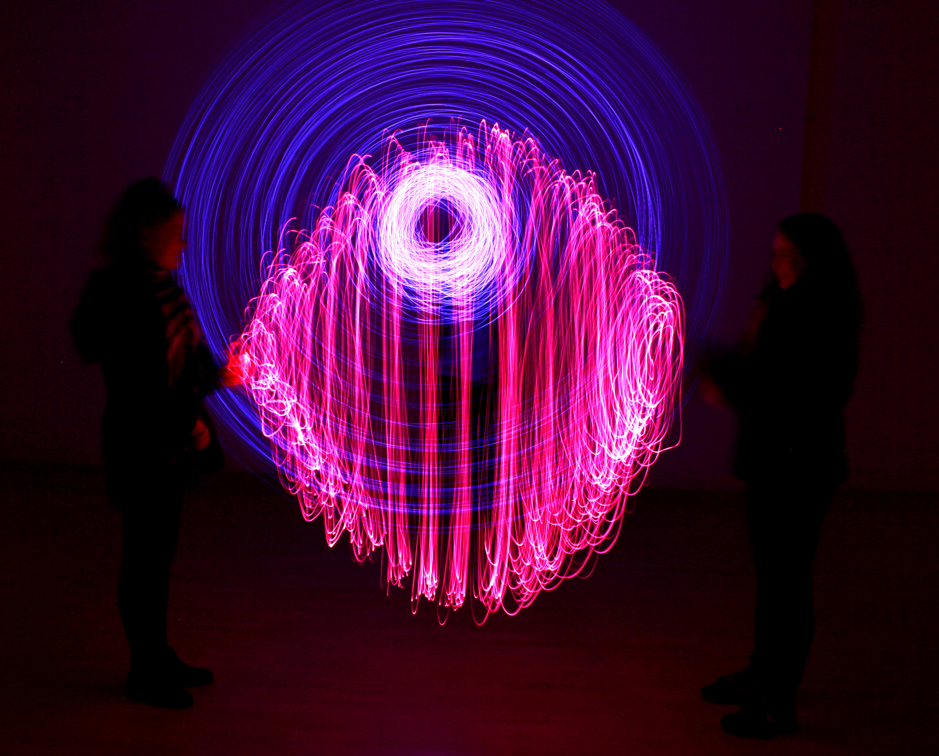 Sarah Wakefield had over 600 visitors to her light Graffiti workshops as friends and family flocked to make their own light art, and our 100 Faces & Places submitted to us by the people of Greater Manchester was a favourite.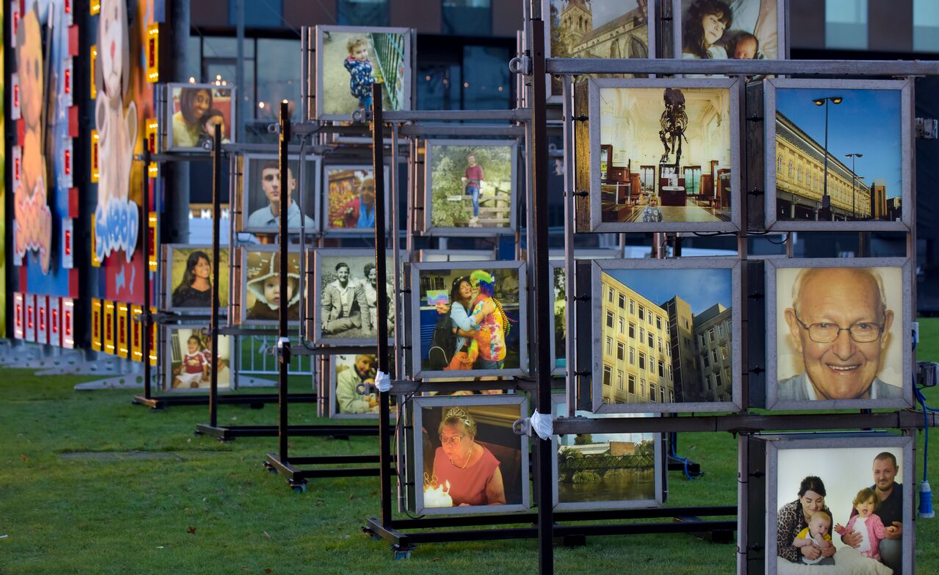 I FORGOT
By Jackie Kay in collaboration with Soup Collective 
This was a brand new commission for Lightwaves 2017.
International novelist, University of Salford Chancellor and Scotland's national poet, Jackie Kay produced a brand new, large-scale commission neon word sign, which spans 15 metres in length across the Plaza outside The Lowry.  Jackie Kay was invited to choose a sentence that for her sums up this year.  The neon (LED) word art spelt out 'I Forgot To Say,' with the latter, 'To Say', illuminating and increasing in intensity and colour when audiences leave their messages. In response to the messages left, Jackie Kay will produce a brand new poem in 2018.
Jackie Kay's first poem is here below.
I Forgot to say
I forgot to say
I do love you, or even goodbye, that day,
at least I think I forgot –
the problem with forgetting is
you're never sure what you've forgotten –
but either way, I'm not one hundred percent
what difference it would have made anyway.
I forgot to say,
come what may,
the seen, the unforeseen,
this endless day,
I will love you anyway;
even when facing the other way…
or when your faults accumulate by the day,
or when looking back things go astray,
or when the good memories will not stay,
or when nothing stands in the way
of this heavy, very heavy heart, hey,
this old heart of mine…
and nothing can be done, eh?
I forgot to say
that if the dead still live
although I leave you, day by buried day,
day by burnt ash day,
it's a bright blue winter's sky, bare trees,
and all that obstructs the path of love
is the kick of leaves.
I forgot to say a proper goodbye, au revoir,
adieu, auf wiedersehen, laters…
to think, before I said the heart-stopping words,
to get it right in my head.
I forgot to say I'm forgetting things.
But anyway, it was only yesterday,
only I think yesterday
when I forgot to say
I love you, my dear, most dearly.
So, let me take back I love you,
or take back the farewell.
Or forget it… and forget it.