The programme for Lightwaves 2015 has been unveiled with a full run down of exhibited artworks and events up on our web site here. If you haven't seen it yet, do take a look – there's lots to be amazed by!
Speaking of amazement, this year we are bringing an actual maze to the MediaCityUK Piazza, albeit one with a difference. AMAZE by UNSTABLE / Marcos Zotes (ISL / ES) takes the maze into the 21st century with its interior and exterior animated by psychedelic projections swirling constantly through the winter nights.
When you hear the word maze, you're likely to picture a garden maze at a rich, stately home – which is no surprise as there are currently 125 of this kind open to the public in the UK alone. But mazes have a very rich and varied history, going back thousands of years with their roots in labyrinths – single winding paths that were actually meant to calm and soothe people, rather than challenge and puzzle like modern mazes do.
In fact, labyrinths used to have a distinctly spiritual purpose: sometimes they marked a rite of passage, others encouraged religious contemplation, or were even seen as mini-pilgrimages to be taken when parishioners committed minor sins. The earliest recorded example of a labyrinth was in Egypt in the 5th century B.C, but they can be found all over the world. The most famous of them all is probably the Cretan Labyrinth which reputedly housed the deadly minotaur at its centre.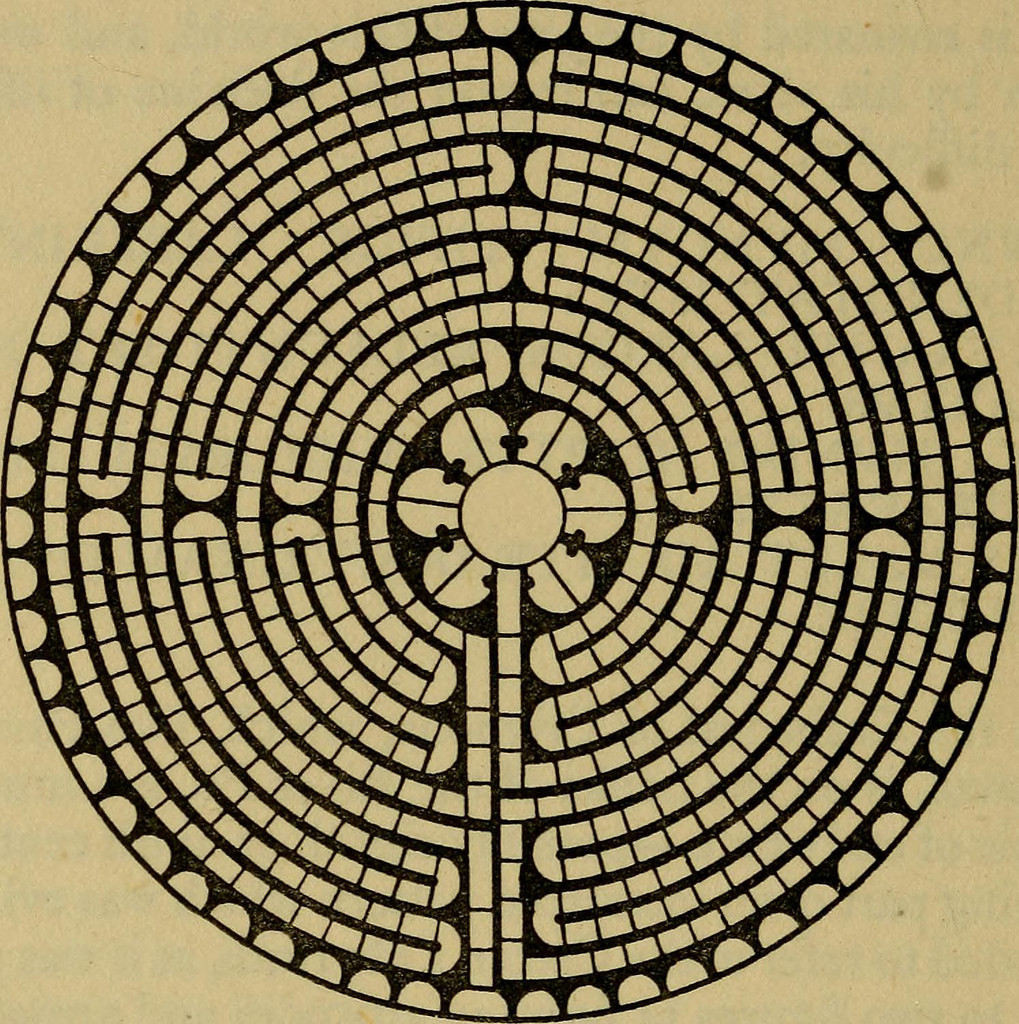 Image from: "Mazes and labyrinths; a general account of their history and developments" (1922)
UNSTABLE continues to develop the exciting legacy of the maze with their new installation, AMAZE which visits the UK for the very first time.
Founded by architect and multimedia artist Marcos Zotes, this unique, award-winning multidisciplinary design and research laboratory works at the intersection of art and architecture, creating multi-sensory experiences in public spaces.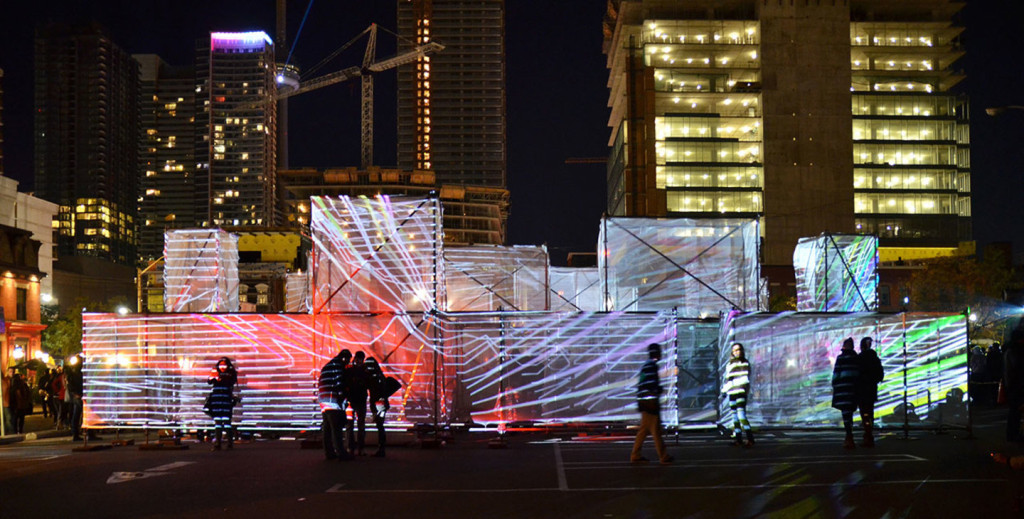 AMAZE takes a very simple, two-storey maze structure made of scaffolding and fabric, and transforms the industrial installation into a visual feast at night through the use of two high-powered projectors, beaming Zotes' interweaving abstract patterns and a palette of rich colours onto the fabric.
The result is a deeply compelling and otherworldly experience where the walls around you shift and undulate slowly, encouraging you to lose yourself for five minutes or fifty. There's a never-ending supply of magical moments to find inside. The only thing you won't find is a minotaur – which we're quite relieved by!