Unnatural Borders
MediaCityUK waterside, 20-29 May 2017, illuminated 21:00-23:00 daily
This summer will see endangered species from land and sea gather to inhabit the metropolis of MediaCityUK. These large sculptures question our responsibility to these beautiful creatures, and our own understanding of natural and man-made borders and boundaries in these changing modern days. 
By day the sculptures tower over the public on four large plinths, and by night they are illuminated with stunning visual projections to bring a magical show of light and illusion, throwing reality into question and making the familiar seem extraordinary.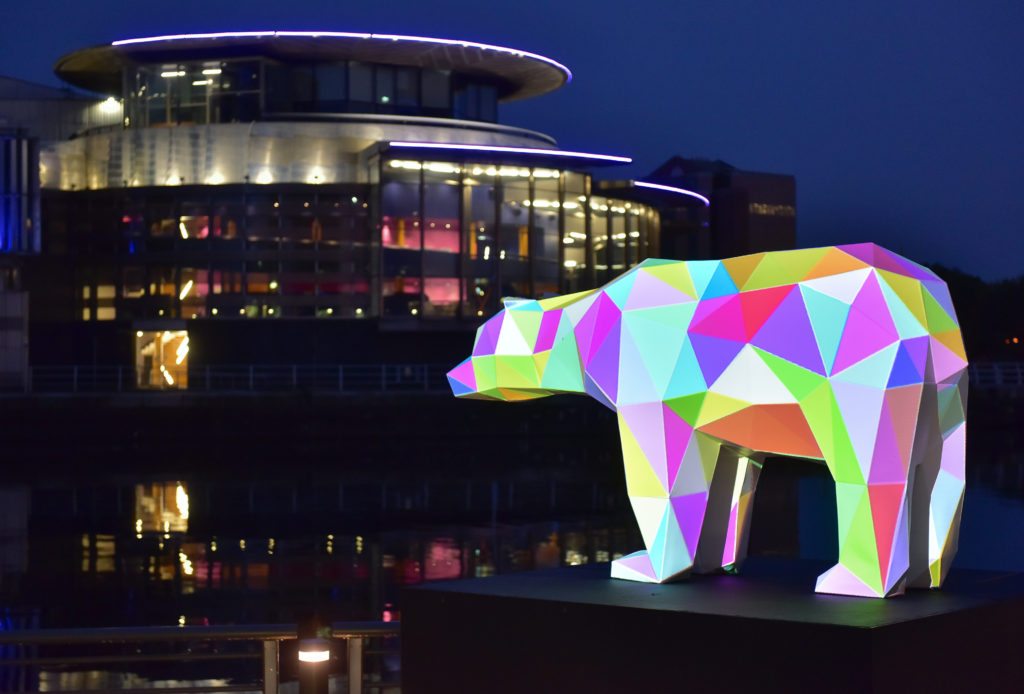 This is a Quays Culture commission by Sober Industries (Nl) for our annual free summer showcase of spectacular art that embraces technology in its creation and exhibition. Unnatural Borders explores the interaction and impact between human civilization and the animal kingdom environment. The four gigantic sculptures, each representing an endangered species, are claiming MediaCityUK's waterside as their home for 10 days.