Do you have a bright idea for a new digital light art work? Or are you in the frame of mind to shoot a new artistic film instead? Maybe you've even got ideas that could apply to both?
Whether you fancy yourself as the next Bill Viola of artist film, or want to follow in the footsteps of our previous digital light art commissions like Squidsoup and Mads Christensen, we've got the opportunity to match your inspiration and drive, helping bring your proposals to life through two brand-new strands.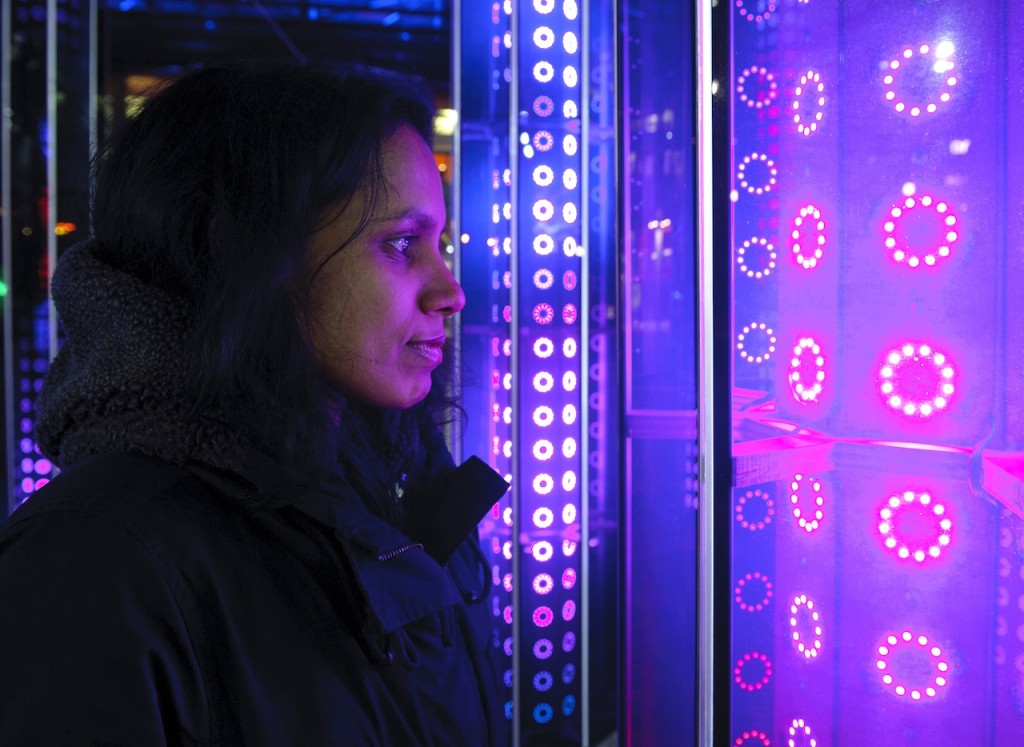 Image by Joel Chester Fildes
£1,000 bursaries* to support the development and showcase of brand new digital light art works, run in partnership with Light Night Leeds
Deadline: 1st June 2016
A brand new commission opportunity for northern artist film, and awards for existing films as part of our open call, co-commissioned by University of Salford Art Collection
Deadline: 1st July 2016 (new commission strand) / 2nd September 2016 (open call strand)
Of course, these opportunities are nothing without the people who apply to them, so please help us make great art by sharing this post with your friends, family, peers, colleagues and networks!
Header image: Eclipse (2013) Producers: David Cooper and Linda Arkelian, Choreography: Linda Arkelian, Performers: Darren Devaney and Thibaut Eiferman, screened as part of Northern Artist Film Programme 2014
*Subject to Light Night Leeds receiving Arts Council Funding