US-based Danish artist Mads Christensen will be premiering his brand new artwork, Cathedral of Mirrors at Lightwaves 2015, our annual celebration of light-based art at Salford Quays this December (12th – 27th).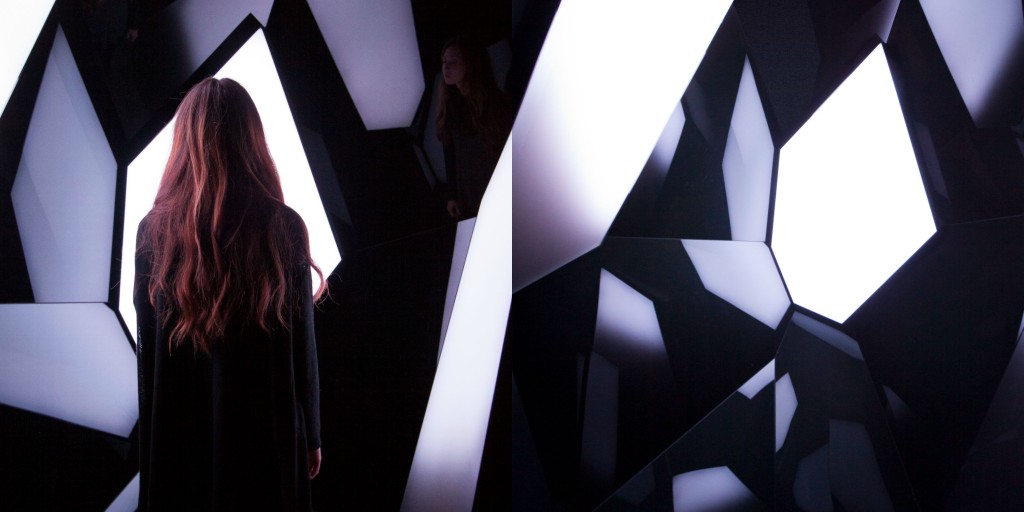 Image: Mads Christensen – No Relation
A Quays Culture commission, this artwork brings twelve towering columns of light to the centre of the Lowry Plaza, illuminating the winter nights as people walk through them. Responding to their movements via high-tech sensors, pulses of light are sent racing through the columns, generating more light energy as people congregate.
Mads has created a computer simulation of the full artwork, giving a sense of the scale and complexity of the artwork.
And here's a short, behind-the-scenes clip of a working prototype of one of the mirror columns from Mads' recent visit to Salford Quays. Even in daylight, the effect is stunning (although for maximum effect, the real thing will only be illuminated at night).
We're incredibly excited to see this one of a kind artwork come to Salford Quays, and have high hopes it will build on the legacy of previous Lightwaves artworks, including Aeolian Light, which has since travelled to Mexico, New Zealand, Australia, and is due to travel to New York as part of the Lumen Prize Global Tour 2015 / 16.
The installation will be completely free to attend – so make a trip to Salford Quays and bring all the family!