It's been an exciting week at Salford Quays with the launch of MINI BURBLE at the MediaCityUK Piazza from international artists, Umbrellium. Tuesday night saw the first flight of the mesmerising, 10 storey structure made of 300 filled, LED lit helium balloons.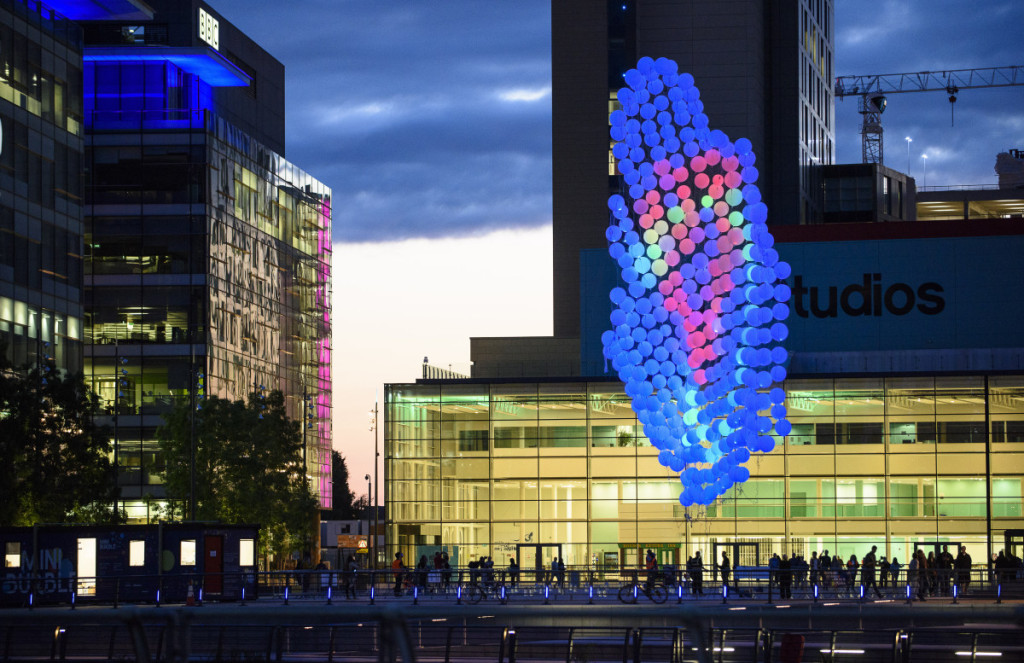 Photo: Joel Chester Fildes
We were also treated to a very exclusive talk from Umbrellium's founding partner, Usman Haque at BBC North on Monday 13th July, who talked us through unique structures of participation in urban environments. The talk took in the company's exceptional work, which has been shown all across the world, and explored the concept (and benefits) of 'messy cities'.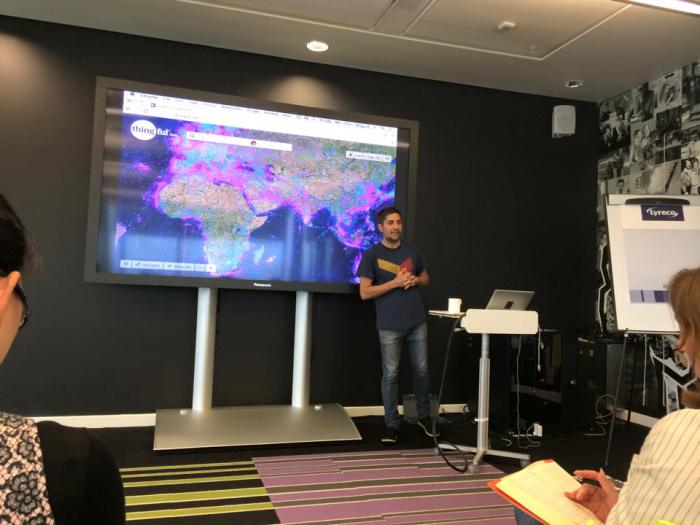 For the rest of this week, MINI BURBLE will be changing Salford's skyline twice every day: first at 5pm – 7:30pm (un-illuminated) and then again at 9pm – 10:30pm when you can paint it in your own colours using our iPads – and it's all FREE!.
MINI BURBLE runs until Saturday night, when we will be concluding the week with two dance performances from Boy Blue Entertainment, choreographers of the Olympic Opening Ceremony in 2012 (5:30pm and 9:00pm – both FREE). So come and join us for a special MINI BURBLE cocktail at The Shack and watch as our dancers send-off the BURBLE in style.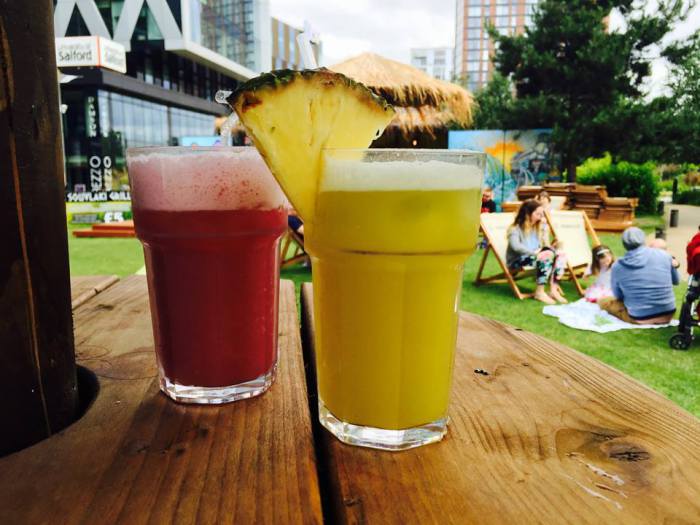 Follow us @quaysculture on Twitter and use the hashtag #burblequays to share your photos.