Salford Quays, home to MediaCityUK
Quays Festival returned during August 2021 with an explosion of colour and free activity across the weekend of Sat 14 – Sun 15 for everyone to enjoy. Find out more below: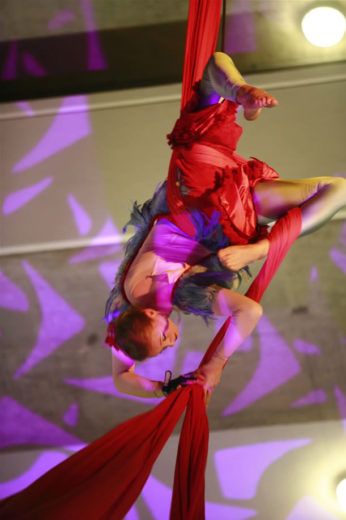 Image Credit: Gabriella Picaluga.
Powerflex by Scarabeus Aerial Theatre
Outdoor aerial performance on The Lowry tower
Sat 14 Aug: 1pm & 4pm
Sun 15 Aug: 11am & 3pm
Contemporary circus company Scarabeus will present a brand new aerial theatre performance, POWERFLEX: a vertical journey where the building becomes the vessel for exploring power. Upon the tower, four aerial artists will express the triumphant feeling of being powerful, in charge of one's life and the ability to cause positive change for oneself and our community.
Originally commissioned by The Lowry for WEEK 53 Festival 2020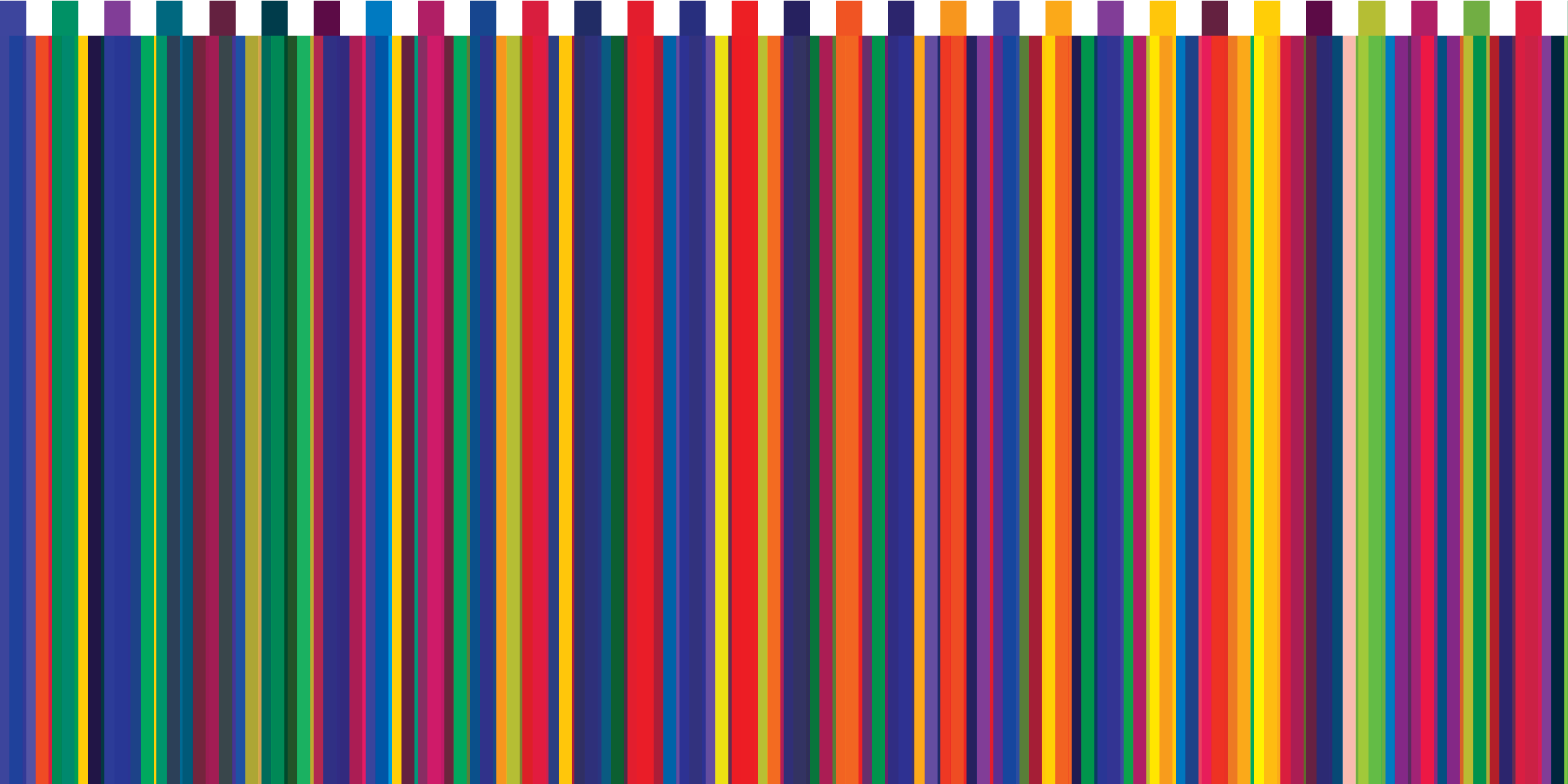 Through No.4 by Liz West
https://www.liz-west.com/
MediaCityUK steps
New permanent outdoor installation
Quays Festival celebrated the launch of Through No. 4, a six-metre long triangular corridor of light and colour created for semi-permanent display at MediaCityUK, Salford. The walk-through structure encourages visitors to look at their surroundings in a different light. Making their way inside the multi-coloured corridor through either side of the structure, visitors can see the world around them transformed by saturate colour. The coloured barrier between the outside and inside creates a multi-coloured striped cloak and distortion in an array of different hues and overlaid mixed colours, transforming the usual colourations and appearance of the outside environment.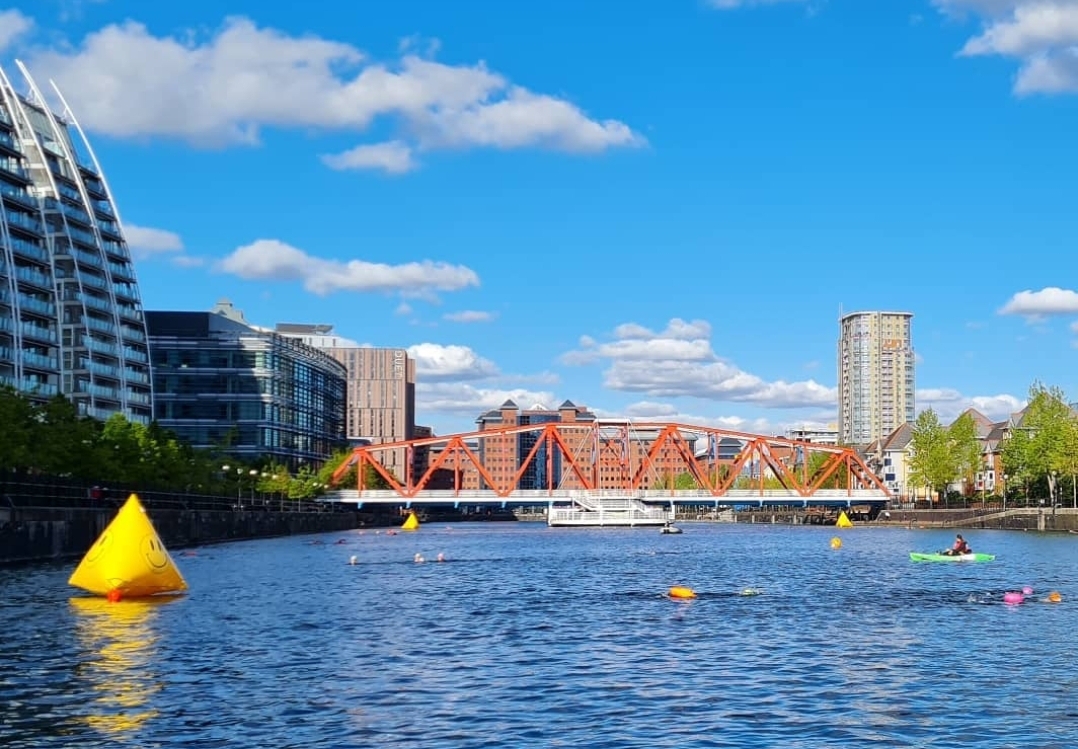 Colour Swim
In partnership with Uswim
Sat 14 Aug at 11.30am  & 12.15pm
Colour Swim presented a unique opportunity to enjoy the fusion of swimming, music and dance as part of Quays Festival 2021. Organised in partnership with Uswim, Colour Swim took place outside in Dock 9 at Salford Quays. With choreography by Darren Pritchard led by House of Ghetto dancers, participants were invited to join in a playful mass dance from within the water, with Manchester School of Samba providing the live soundtrack!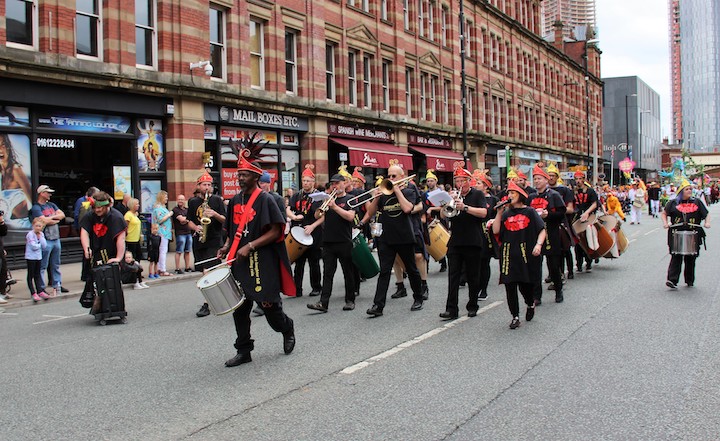 Saturdays are for Samba!
Sat 14 Aug: 11am & 1.30pm
Media City Piazza
We  enjoyed an open percussion workshop with Manchester School of Samba.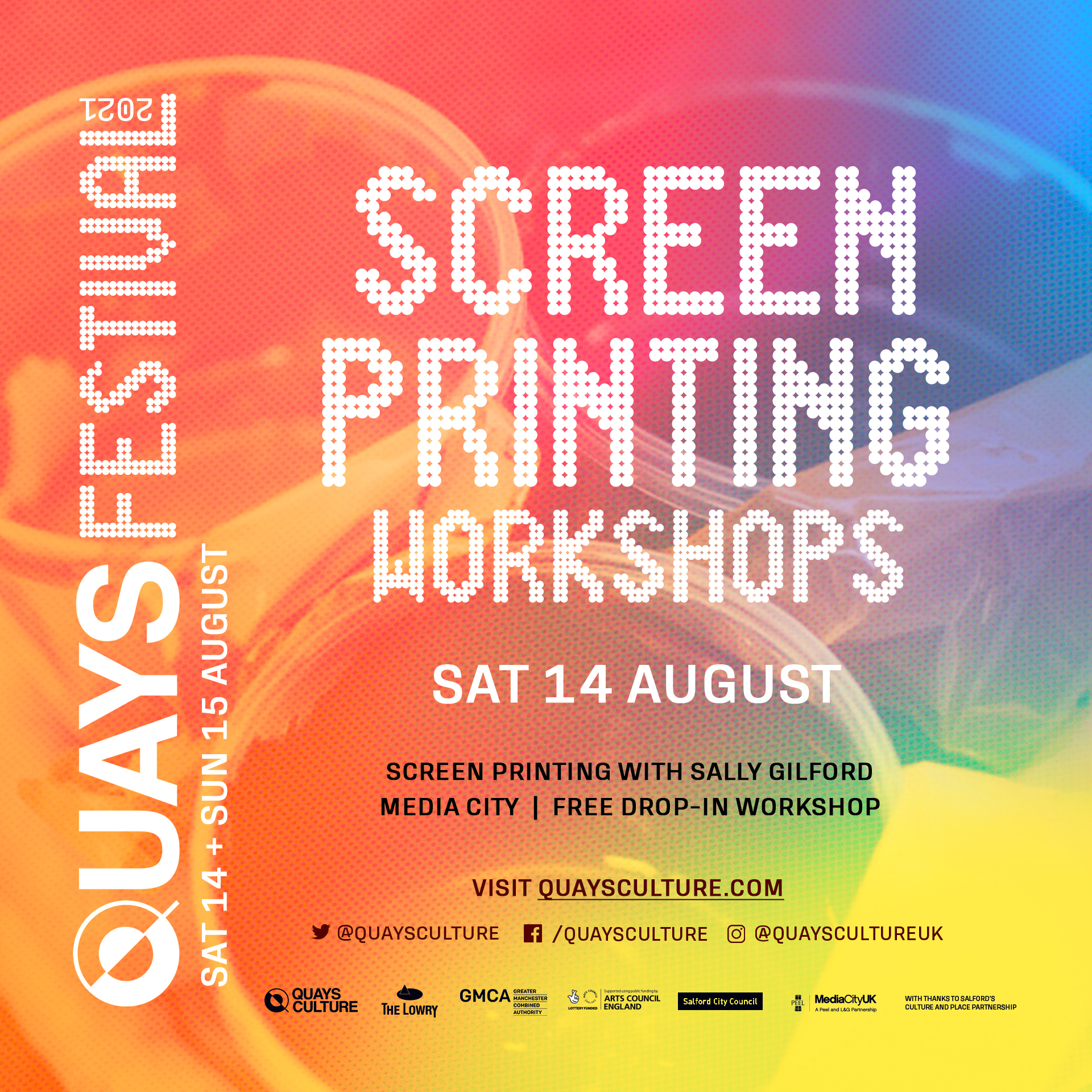 Print the Rainbow!
Sat 14 August, 10am – 1pm & 2pm – 5pm. 
Sally Gilford's pop up print studio was on the MediaCityUK piazza where you could try your hand at screen printing and take away your own tote bag, inspired by Liz Wests new installation Through No.4.