13 February – 17 March 2014, MediaCityUK Open Centre
Eustance is interested in the way in which we interact with architectural spaces and how we use these as platforms of social exchange. With influences ranging from the infamous occupation of Taksim Gezi Park in Turkey 2013, to the religious paintings of Giotto, Eustance's sculptures are elegant and thoughtful. 'Pavilion After Giotto' was installed in the Open Centre at Media City, and was originally commissioned for the walled garden of Grimsthorpe Castle.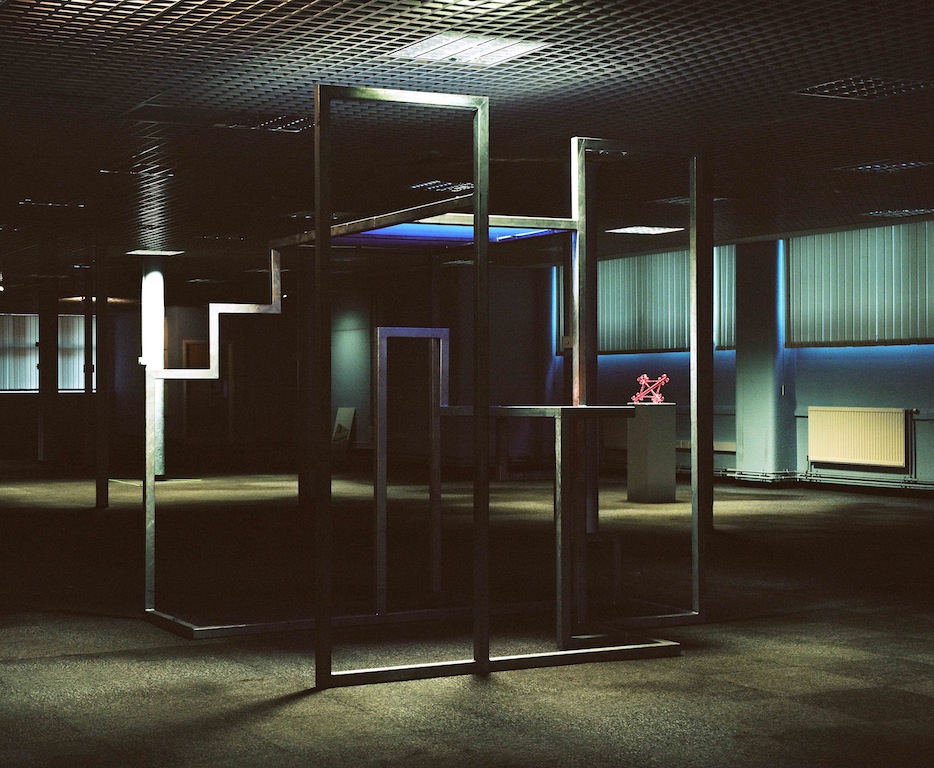 About the Artist
Phoebe Eustance studied in Lisbon at Faculadade de Belas Artes de Lisboa and at University of Leeds, graduating in 2013 with a degree in Fine Art. Eustance has organised and participated in exhibitions and projects across England, Lisbon and Slovakia including: Beyond Merely Assembling (Mark Devereux Projects) at Projects: Manchester; Pop Up Exposição at São Lázaro 94 in Lisbon; All My Independent Women: Video Lounge in the Special Collections of Brotherton Library; and participated in an open studio residency with PSL and Spur Publication in Leeds. She is currently doing an internship in Slovakia and working on a collaborative project with writer Jamie Leatherbarrow.
Phoebe Eustance is an Associate Member of Mark Devereux Projects.
Credits:
Presented by Quays Culture
Co-presented by Mark Devereux Projects
Funded by Arts Council England, AGMA and Salford City Council