Quays Culture is the artistic team behind award-winning large-scale art events at Salford Quays – home to MediaCityUK. Our artistic programme immerses audiences into new and exciting public-realm exhibitions that are inspired by its surroundings, with a focus on technology, creativity and digital innovation. Working with local talent as well as internationally renowned artists, Quays Culture's work ranges from the intimate to the monumental, inspiring audiences to engage with the location in new and exciting ways.
Check Current Projects to see what's coming up, and Past Projects to see what we have done to date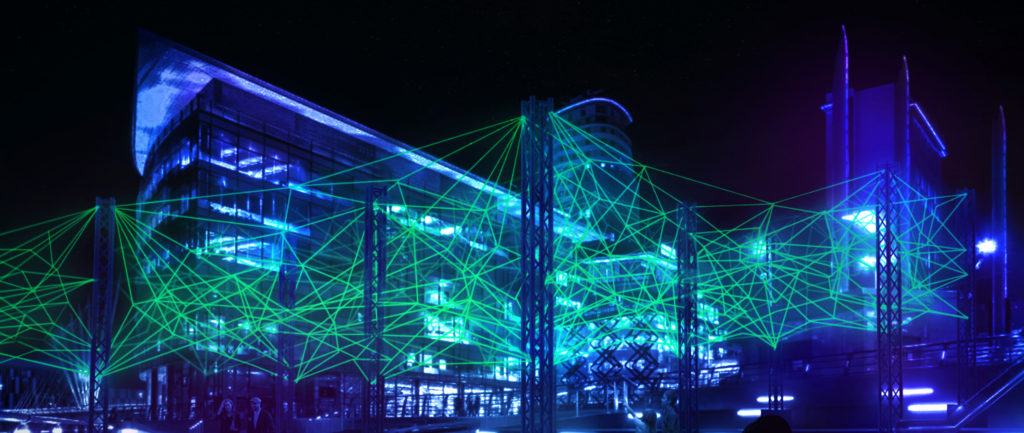 Photo credit – artist Tom Dekyvere
Digital art is an established artform at the cross section where ideas meet technology. Artists have always used technology in their work, whether it be in painting, print, sculpture or performance so it is only fitting that we keep pace with the new ways in which artists are creating.
As part of our year-round programme we are regularly inviting international digital artists to perform and exhibit art across our location.  Our events sit at the heart of Salford Quays, the home of MediaCityUK, and our programme of art reflects the diverse and world-class creativity here in Salford.
Take a look at this short film – Salford Quays: A Visitor Guide to get a feel for what The Quays has to offer:
Collaboration is at the heart of what we do, whether with cultural partnerships, community activity, artistic talent development or our governance. To make the very best in art that has digital technology at its centre requires specialisms and knowledge. In five years we have created some truly amazing art experiences and become leaders in our own right. We are always interested to hear from new partners.
We participate in many formal cultural partnerships and networks including the UK's Lighting Up the North, British Council's Quebec-UK Connections scheme, the Global Cultural Districts Network (GCDN). Individual cultural partnering includes relationships with Light Night, Blackpool Illuminations, V&A, Watershed, Leeds Light Night, Amsterdam Light Festival, Signal Festival Prague, Glow Festival Eindhoven, Baltic Light Chain and Montreal's Quartiers Des Spectacles.
"Quays Culture is without doubt one of the great success stories of The Quays redevelopment. The calibre of work is outstanding – presenting only the best digital commissions and installations available on the international circuit. This year has been no exception – with both Lightwaves and Broken proving highlights of the city-region's cultural calendar." Julia Fawcett OBE, Chief Executive, The Lowry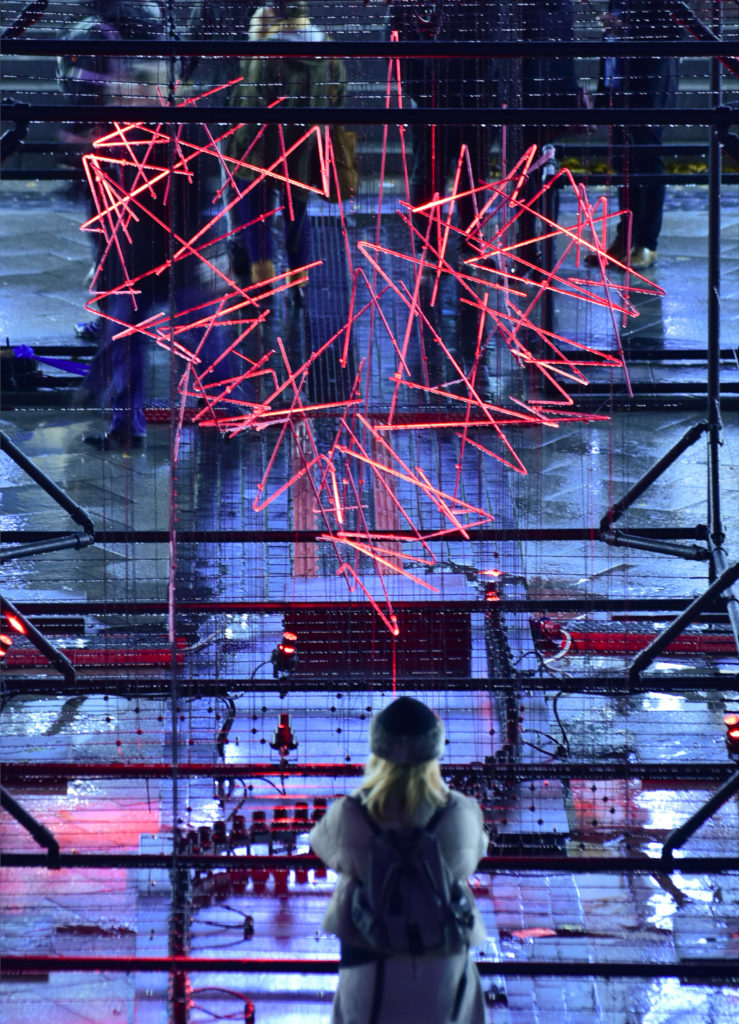 It takes a combination of world class resources and knowledgable, dedicated people to bring ambitious work to The Quays. To find out more, visit The Team and The Partnership.