Volunteering with Quays Culture
Volunteers provide invaluable support and get involved with the programme in lots of ways including supporting artists and their work, interacting with visitors and much more. Volunteering with Quays Culture is a great way to gain experience in working on large-scale arts events, learn skills and make friends.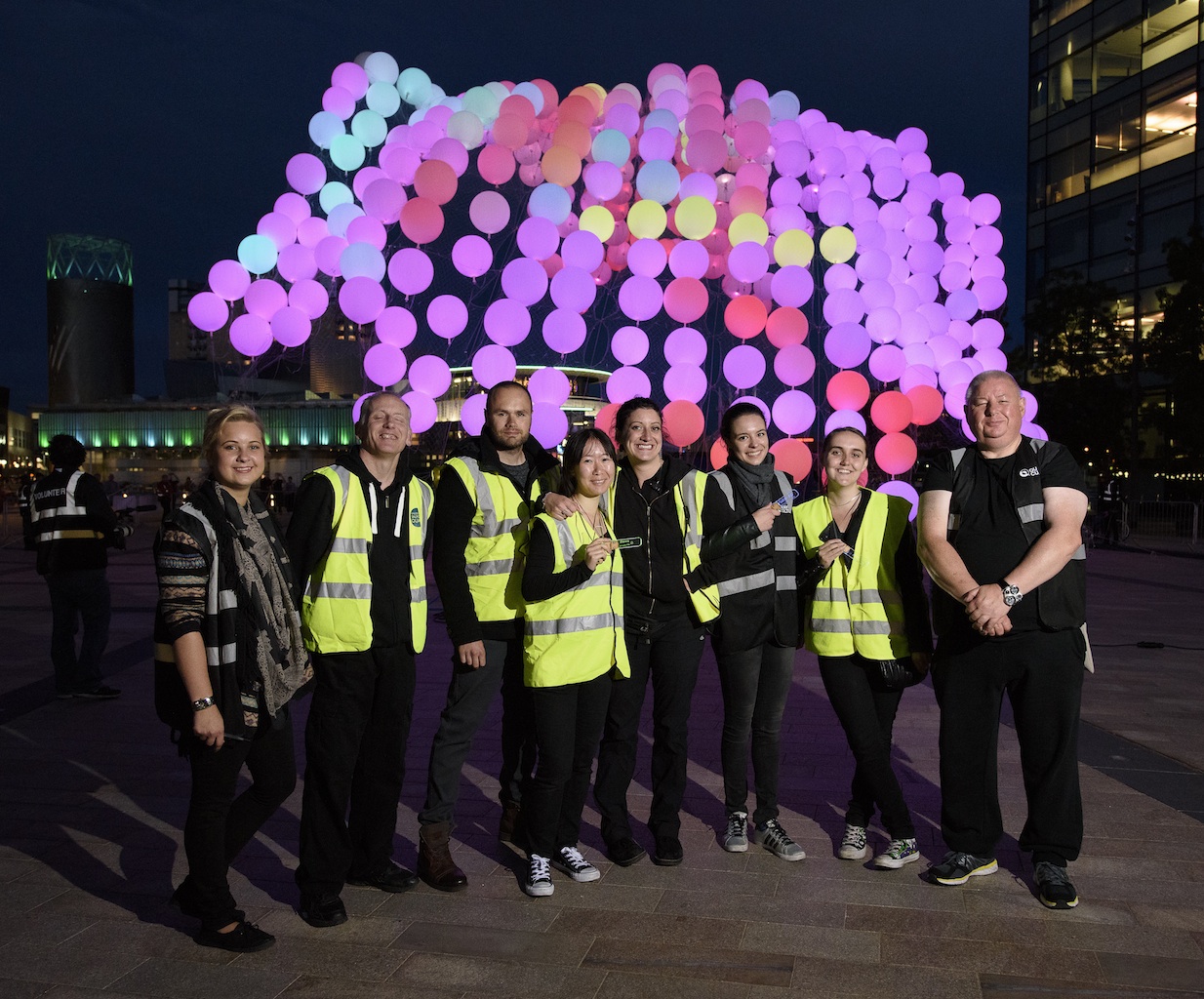 I would like to say how much I've enjoyed volunteering for Quays Culture. The events Quays Culture put on are truly stunning. The ideas, hard work and determination definitely makes me want to be more involved in future projects. One of my favourite experiences of volunteering was meeting people from all different backgrounds, I have met some great people and I have managed to build contacts through my volunteering.
We are not currently recruiting volunteers but if you think this would be of interest to you for future events please email: participate@quaysculture.com to register your interest.