2017 Projects
Lightwaves 2017 (8 – 17 December)
Lightwaves ran for ten days across the outdoor spaces at Salford Quays, all free for visitors to enjoy.
Highlights included Tom Dekyvere's Hydrozome over at MediaCityUK which had audiences jumping to create light and sound interactions with the enormous sculpture of rope.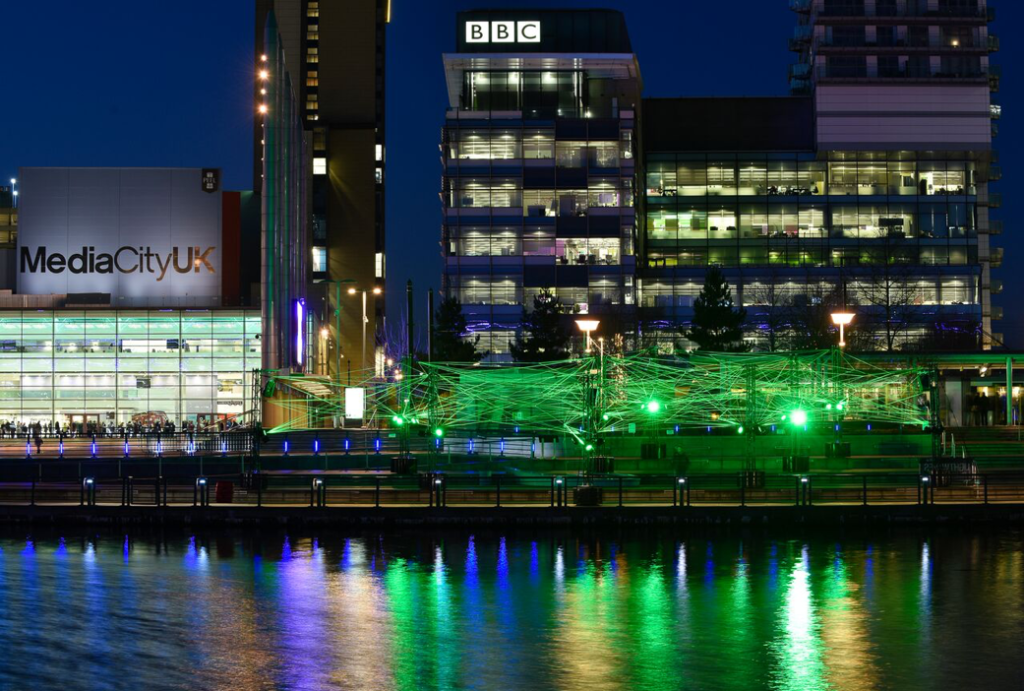 I FORGOT by Jackie Kay and Soup Collective created the enormous interactive 15 metre neon words on the Lowry Plaza, with audiences having live interactions with the glowing artwork as they phoned in to leave their own messages of what they forgot to say.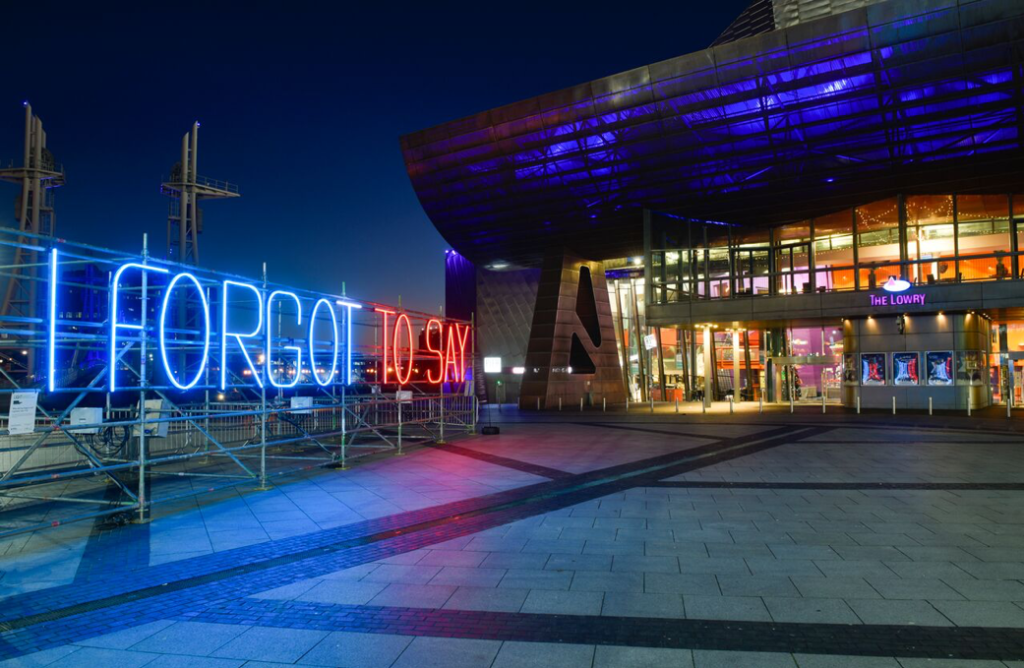 Sarah Wakefield had over 600 visitors to her light Graffiti workshops as friends and family flocked to make their own light art, and our 100 Faces & Places submitted to us by the people of Greater Manchester was a favourite.
Our friends at Blackpool Illuminations pulled out all the stops again to present a fabulous collection of scenes that related to Children's TV, sci-fi tech and water locations.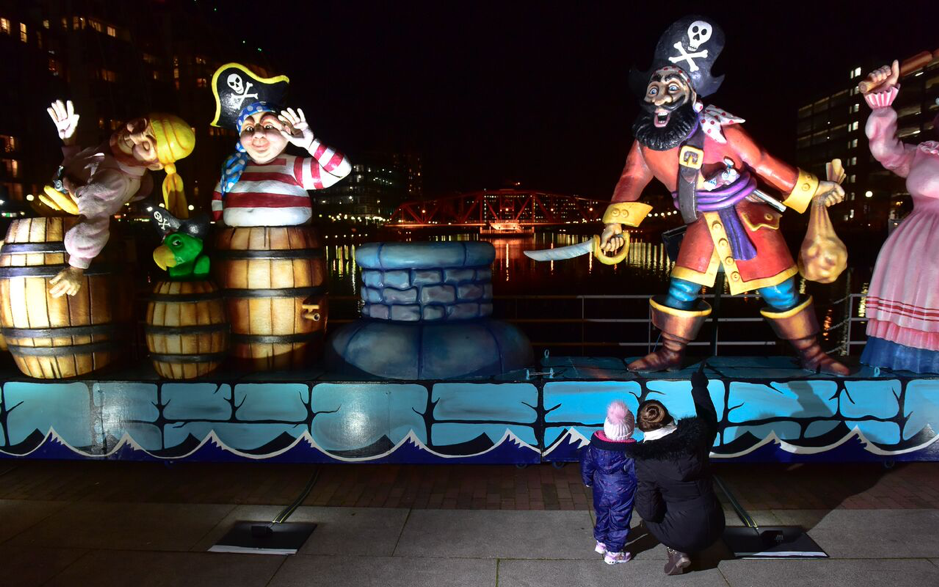 Cultural Connections with Duet
2017 is set to be a major year of cultural exchange between the UK and India. To celebrate this, Quays Culture have co-commissioned an exciting new project which will run throughout the year, connecting the people of Greater Manchester and India in a new and intriguing way. DUET is an ambitious piece of work about finding space for reflection, expression and connection in our daily lives. DUET anonymously connects participants from the UK and India, allowing them to build a unique relationship with someone on the other side of the world for up to a year. Participants are invited to exchange details of their lives by answering one question a day through an app. Prompted by duet, a participant gradually builds a picture of their partner and their surroundings through shared messages.
The app is now live and can be downloaded for both iPhone and Android.
Tell us about your experiences of using the app on social media using the hashtag #DuetApp and see what else is going on during this year of cultural exchange through #UKIndia2017
DUET is a collaboration between Invisible Flock (UK) and Quicksand (India), check out the Duet App website for further details
A collaboration between Invisible Flock and Quicksand. Funded by Arts Council England and the British Council. Co-commissioned by Yorkshire Design Group, Quays Culture, the V&A, Threshold Studios and Quest Alliance. Supported by East Street Arts, Unbox and BLOT. Users must be aged 18 and over. For full terms & conditions, visit the Duet website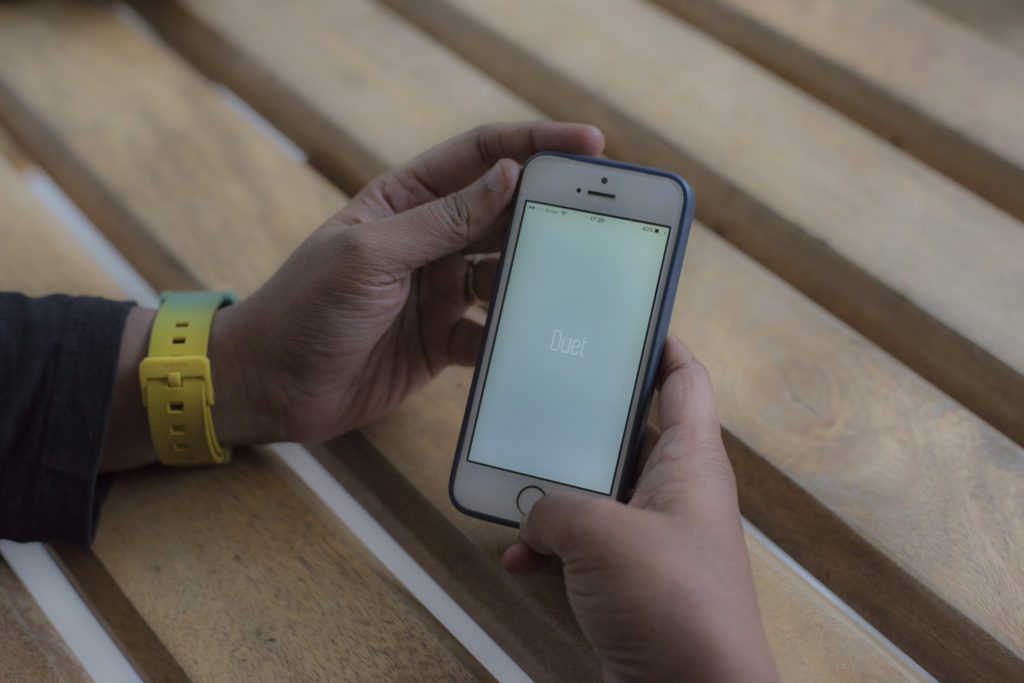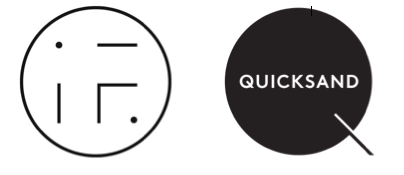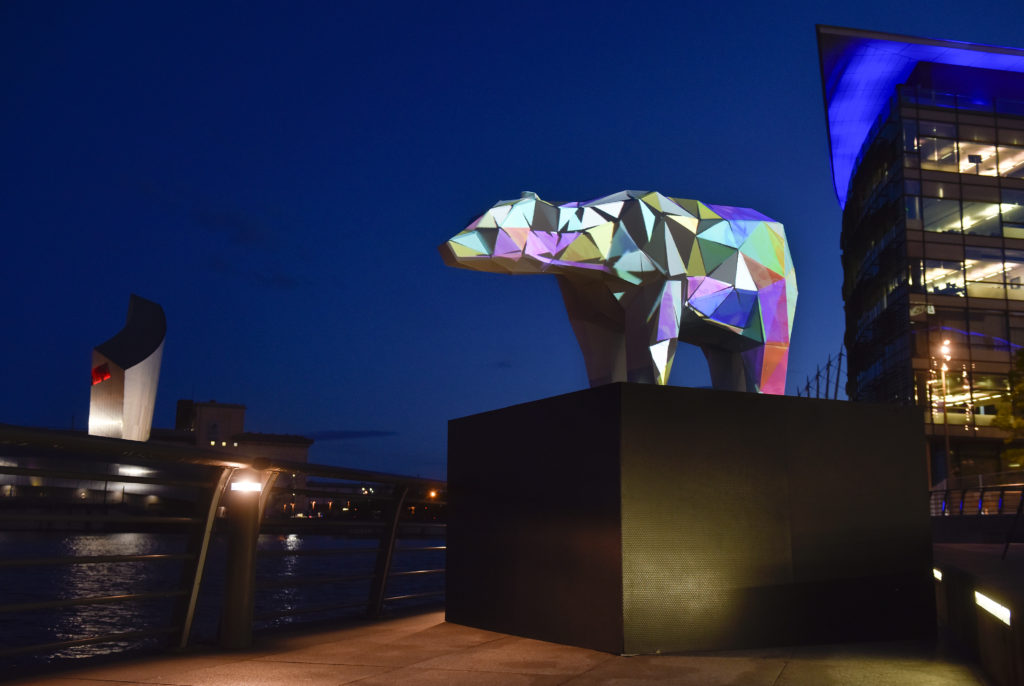 Unnatural Borders exhibited a quartet of endangered animals by the dockside of MediaCityUK over 10 days in May 2017. The project commissioned European artists Sober Industries to construct a polar bear, red squirrel, bee and whale. The sculptures ranged from two to four meters in length, making a real impression on audiences.
By day the animals set an impressive skyline and started discussion around endangered species and human impact on the planet. By night the sculptures came to life as they were illuminated by stunning projected animations. The festival hosted a series of talks and workshops for visitors  from Greater Manchester and beyond to help everyone to find out more about this mix of sculpture and cutting edge technology.
Quays Culture now own the beautiful Squirrel and it is available hire and to tour