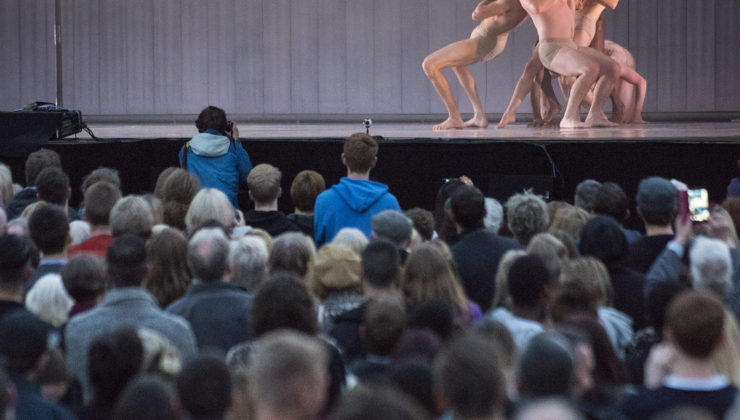 Broken by Motionhouse: Dancing Through The Elements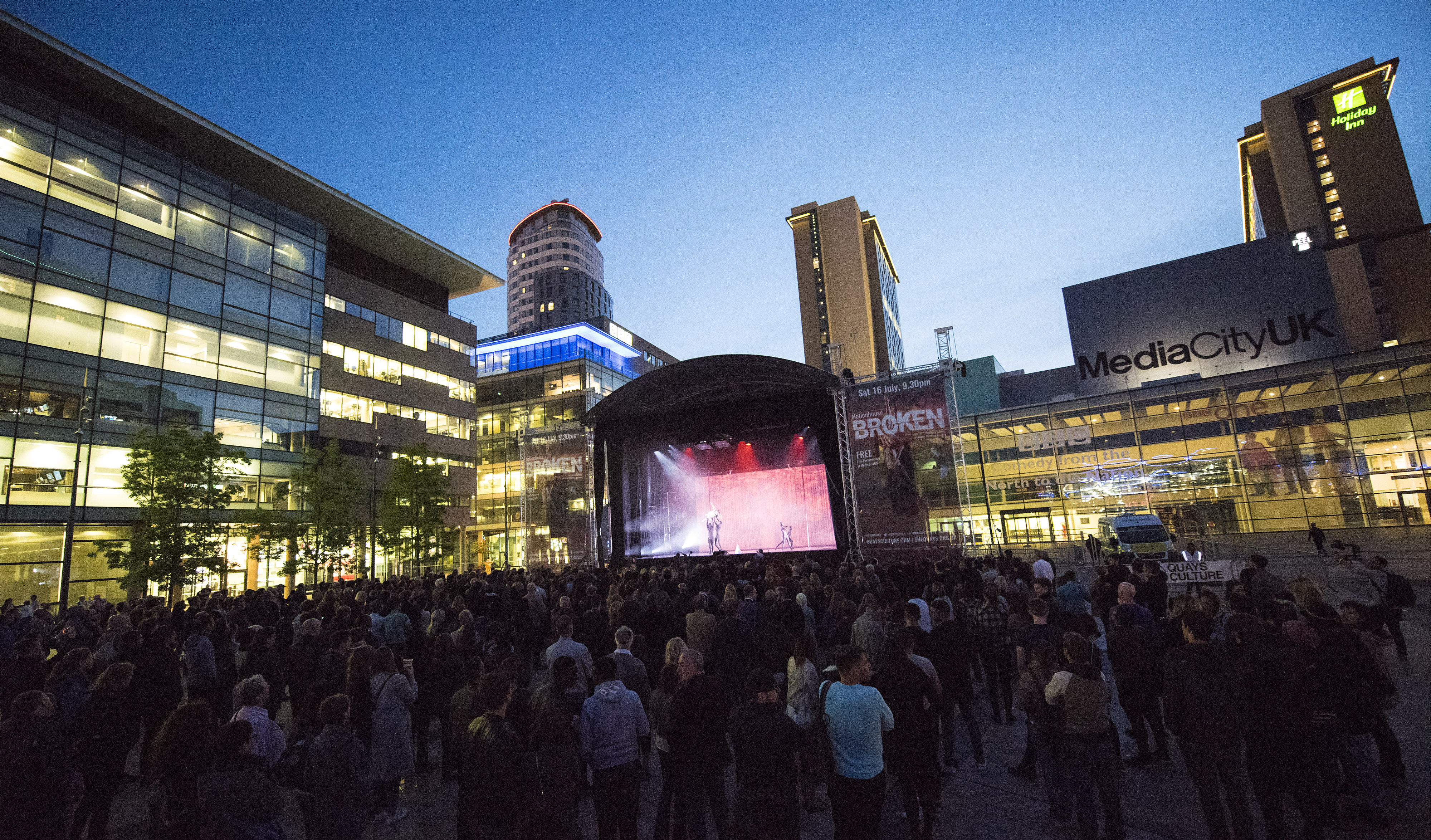 On July 16th, an audience of thousands amassed on the Piazza at MediaCityUK to witness the 70 minute elemental journey that is Broken by Motionhouse. Staged for the first time ever outdoors, audiences were wowed by the strong visuals created by both the acrobatic prowess of the dancers as well as the vibrant digital backdrop which kept the quays alight as the sun set. The performance was hailed as a great success, with enthusiastic audience feedback including:
"Amazing drama, loved the digital technology mixed with physical."
 "Beautiful, moving, atmospheric, sheer feats of strength and agility. Impressive setting at dusk, really enjoyed it."
Presenting the show outdoors did not come without its challenges, from adverse weather during the technical setup to last-minute choreographic adaptations for the opening scene. But Motionhouse, seemingly adept at tackling nature's extremes both onstage and off, took it all in their stride and delivered a stunning performance which audiences are unlikely to forget.
So what's next for Quays Culture? Stay tuned for news on Lightwaves 2016, where a mix of brand-new commissions and specially selected works are set to light up the quays during December. Who said dark winter nights have to be a bad thing?